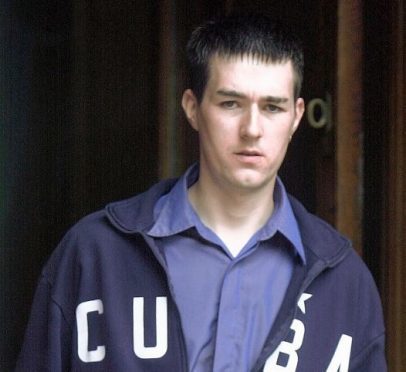 An Aberdeen man has been warned he is facing jail after being caught driving without a licence – for the 14th time.
Barry Kirton appeared at the city's sheriff court yesterday and admitted driving through the Rosemount area in a black Vauxhall Astra without a licence or insurance.
The court heard the 35-year-old had been convicted of getting behind the wheel without a licence on 13 previous occasions.
Fiscal depute Colin Neilson said the latest offences happened on December 6 when police officers saw him flouting a one-way system in Aberdeen's Richmond Street.
He said officers were aware controlled drugs were being dealt in the area at the time and went to investigate.
When they approached Kirton in his car they found he was acting nervously and a search revealed he was carrying cocaine worth £10.
Kirton, of 123 Sunnyside Road, Aberdeen, also admitted a charge of being in possession of the Class A drug.
Mr Neilson said: "Constables noticed the car travelling east on Leadside Road, at which time they saw a black Vauxhall Astra parked squint against the kerb, its headlights off, outside Rosemount Square.
"They saw the accused as the driver. Those police witnesses were aware that controlled drugs were being dealt in the area."
Officers followed him to Kintore Place where they saw him park "sharply and hastily against the kerb".
Mr Neilson added: "The police witnesses approached the car, engaged the accused in conversation, and asked him for his reason for being in the area.
"He was inconsistent with his explanation, he appeared nervous, fidgeting with his hands in his pocket despite being told to take them out. He was searched, whereupon there was found cocaine."
Sheriff Edward Savage warned Kirton he could be sent to jail and deferred sentence until March 17 for background reports.