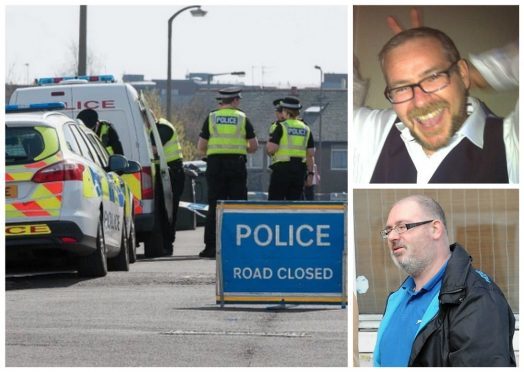 A teenager has been convicted of knifing an Aberdeen dad through the heart in a drugs deal "set up".
The 17-year-old has been found guilty of attempting to murder Peter Stewart after luring him into a flat hallway in Edinburgh.
The Granton teenager, who can't be named for legal reasons, was also convicted of stabbing Peter's brother James, 46, to his severe injury, during the same incident on April 8 last year.
Peter admitted earlier this week that he and his brother had gone to the capital with £6,500 to buy cannabis – and not the car that they had previously insisted to police they had been hoping to buy.
The 44-year-old – who was stabbed through the heart and lung, and died three times on his way to hospital – told the High Court in Livingston he had gone to make the deal after getting into financial difficulties.
The court heard the whole incident was a pre-planned ambush by relatives of the drug dealer to rob the brothers of their cash.
Advocate depute Paul Burns told the jury: "It was a set up. It screams about being a setup: calls from the prison; they know £6,500 is being brought, change, take them round into the close.
"Two guys come out, turn around and stab, one – try to take him out with a blow. Stab the other one through the heart. Try to hit him a few more times. Rifle through his pockets.
"There's nothing pointless about it. It's an attempt to rob them of their cash because they were out of their depth."
The teenager will be sentenced on March 17.