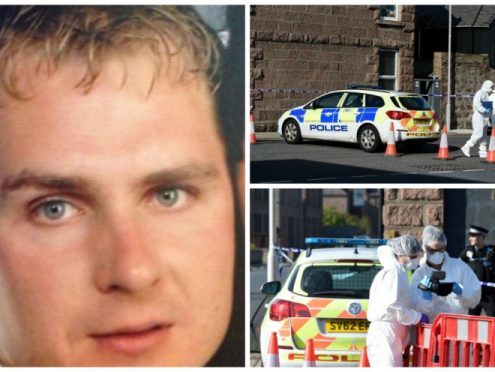 A man has been acquitted of murdering his flatmate in a north-east town.
Kestutis Butkevicius had been on trial at the High Court in Aberdeen accused of murdering Martynas Krasauskas at an address in Peterhead's King Street on September 27 last year.
He had denied the charge, as well as one of attempting to defeat the ends of justice and lodged a special defence of incrimination – blaming his former girlfriend Orinta Kalinauskaite.
But yesterday, the 45-year-old walked free from court after a jury returned a not proven verdict after just 40 minutes of deliberations.
After the verdict was read out, the Lithuanian put his head in his hands.
Judge Lady Stacey who oversaw the two-week trial told him: "You have been acquitted by the jury, therefore you will be released."
During the trial, the jury was read a police statement by Butkevicius, in which he said: "Some time between 7am and 9am this morning I was in my bed when I heard Orinta shouting.
"I do not remember what she was shouting, but I could tell something was wrong."
He went on to tell police he went say he saw Ms Kalinauskaite and Mr Krasaukas.
He said: "I saw blood coming from the left side of Martynas's chest, the blood was coming through the clothes.
"He was saying he was sore, but did not say what had happened or who had done it to him."
However, Ms Kalinauskaite, told the court during evidence that she heard her former partner shouting at Mr Krasauskas about not putting fuel in the car.
She went on to say the pair started pushing each other and she heard Mr Krasauskas "screaming" at Mr Butkevicius.
She also said that he said he had "killed Martynas".
But she later admitted that she had lied in parts of her statements to police, and said she did so because she was "scared".