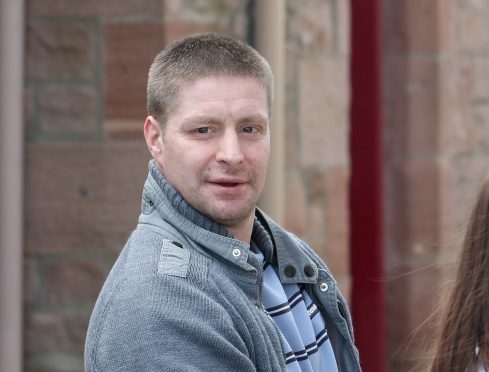 A Lochaber man who broke the arm of a friend was jailed for 30 months at Inverness Sheriff Court yesterday after being found guilty of assault to severe injury and permanent impairment.
But 39-year-old Scott Mackinnon from Caol, was found not proven of slashing his friend's partner on the thumb and abducting the pair by detaining them against their will in his flat at the Mansfield Apartments near Fort William on November 2 last year.
After a three day trial, a jury took over three and a half hours to return their majority verdicts, after being sent home last Thursday to resume their deliberations yesterday morning.
Fiscal Roderick Urquhart told the court that Mackinnon had a long criminal record, including a conviction for serious assault in 2014 for which he was also jailed.
Mackinnon had denied breaking the arm of Yvonne Davies and striking her partner, Steven Smith with a Stanley knife to their severe injury and permanent disfigurement and permanent impairment,
The court was told that Mackinnon was a friend of the pair, who had gone to his apartment for food and drinks.
But Mr Smith told the jury that Mackinnon got angry with Ms Davies who returned late after going out for tobacco to a local shop.
"Scott got angry and pulled her out of the chair by the arm. She was on her knees and then he wrapped his leg around her arm and leaned back.
"I heard her arm crack. She screamed in pain and I said to Scott that he had broken her arm. He said it was just dislocated and he was going to put it back in but Yvonne was in so much pain she wouldn't let him touch it."
Mr Smith claimed he was cut when he got up to help her.
But defence solicitor Gary Miller suggested that Mr Smith had injured himself while cutting cannabis resin. Mr Smith denied this.
Mackinnon, who was described as an Inverness prisoner, was said to be unemployed since 2009 after a serious back injury.
His jail sentence was backdated to November 23, 2015 when he was taken into custody.