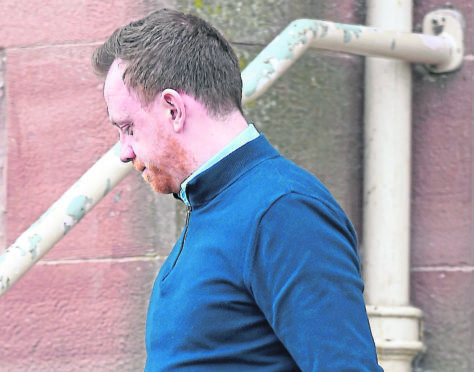 A Glasgow based renewable heating systems salesman who is on trial for 62 offences of dishonestly obtaining over £30,000 worth of deposits from elderly customers is now only facing a total of 28 charges.
On the sixth day of the jury trial of 38-year-old Stephen Hughes, fiscal depute Roderick Urquhart led evidence from two more of his alleged victims.
They told similar stories to other previous witnesses who said they handed over deposits to Hughes but the systems were never installed.
Moray pensioner scammed out of £2,000 after believing in salesman's renewable heating system pitch
Mr Urquhart closed the Crown case having told Sheriff Margaret Neilson he was not seeking a conviction on over half of the alleged offences.
Formal not guilty verdicts were returned on them.
Defence counsel Paul Nelson then spent the rest of the day presenting legal arguments to the Sheriff, and the jury were sent home until this morning.
The legal debate will continue and depending upon the Sheriff's ruling, the defence case will be presented.