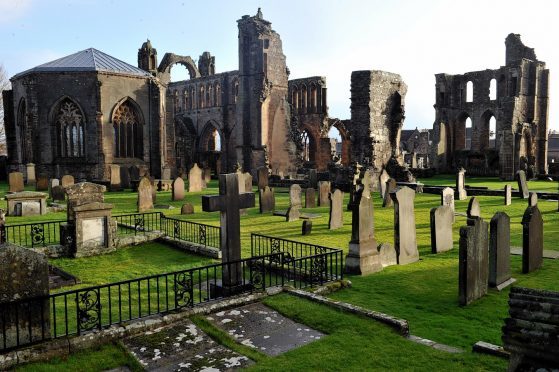 A group of Moray residents have pledged to reignite the Lantern of the North, allowing one of the region's most famous attractions to shine.
Elgin Cathedral could be bathed in light during the hours of darkness, should the town's community council realise its ambitions for the ancient site.
Plans to illuminate the 13th century ruin were originally tabled following a Moray Council survey on how to improve the town centre two years ago.
But amid an ongoing funding crisis, the financially beleaguered authority has been forced to shelve the proposal.
Elgin Community Council chairman, Alistair Kennedy, is now encouraging members to resurrect the project themselves.
The group agreed to "reclaim" the scheme this week and yesterday Mr Kennedy explained his ambitions for it.
He said: "We aren't looking at something hugely expensive, and we are hopeful that we can persuade a business to cover the costs and look after it.
"Because the adjacent Landshut bridge is lit up, that can make the building hard to see when it's dark.
"That area has been improved since the flood works and it looks great, let's continue to build on that.
"Lighting them both up would bring the old and new together."
Mr Kennedy said he has already spoken with parties who could potentially fund the project, and has advised Historic
Environment Scotland of the idea.
Members said that lighting the towers of the storied building would make them visible from the approach to the town from Lhanbryde.
The chairman added: "Let's get this back on the agenda, and get people talking about it."
The possible lighting of the cathedral was a hot topic during a charette the council staged in March 2015, about how to boost the heart of the town.
Elgin City South councillor, John Divers, revealed the project was part of a larger programme which would also have included new lights in the nearby Cooper Park.
He said: "I fully support the community council's championing of this, and hope they are successful with it."
A Historic Environment Scotland spokesman said the organisation was "happy to consider" any proposals from the local group.