Scottish Water is calling on people to get their bathrooms 'beach ready' this Spring simply by using a bin to dispose of items like cotton buds and wipes.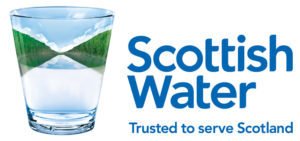 The utility is urging customers across Scotland to ensure they don't flush such items down toilets and into the sewer network, potentially polluting our beautiful beaches and rivers.
Scottish Water staff will in early March be supporting the Marine Conservation Society (MCS) with their UK-wide Spring beach clean, with five beaches to be visited by staff volunteers.
The company is asking customers to do their bit by knowing their 'bathroom checklist' and following the 3P's rule – Pee, Poo and (toilet) Paper – for what can and can't be flushed down toilets.
Items such as cotton buds and wipes can collect in large clumps in Scottish Water's 31,000 miles of sewers and waste water pipes; often creating blockages which can make their way into rivers and onto beaches. Plastic stemmed cotton buds are consistently listed as being among the most common forms of beach litter in surveys by the MCS.
Scottish Water launched the latest phase of its campaign, called 'Keep the water cycle running smoothly', on Monday, February 12,,  which includes a mix of nationwide TV, radio and digital/social media advertising to remind people how they can help prevent blockages by ensuring they don't flush inappropriate items down toilets or put them down sinks.
The advertising campaign highlights the damage that can be caused by people wrongly disposing of wipes and cotton buds down toilets and fats, oils and grease down sinks.
The number of blockages in Scotland's drains and sewer network has reduced by 13% in the past five years to its lowest ever level, but Scottish Water is urging more people to help them tackle the problem.
New figures have confirmed that householders and businesses across the country have responded well to the utility's high-profile campaign to tackle the issue, with the number of blockages falling from 39,792 in 2013 to 34,728 in 2017.
However, Scottish Water still responds to about 95 reports of blocked drains and sewers across Scotland every day.
About 80% of these are entirely avoidable because they are caused by people putting the wrong things down their sinks and toilets.
Brian Lironi, Director of Corporate Affairs at Scottish Water, said: "Despite the improving figures for sewer blockages, the MCS's Great British Beach Clean Report 2017 showed that there is still a lot to be done to tackle litter on Scotland's beaches.
"We are pleased with the reduction in the number of sewer blockages in Scotland but, with about 95 a day, there is still a long way to go and we hope more people will respond positively to our campaign.
"The simplest way they can do that is by adopting a beach-friendly approach in their bathrooms at home and using a humble bin to dispose of cotton buds and wipes with their general household waste every time and never, ever down the toilet."
Catherine Gemmell, Scotland Conservation Officer for the MCS, said: "Scotland's seas and beaches need us all to act now to stop the plastic tide. With volunteers picking up over 5,000 wet wipes from a 100m stretch on our last beach clean it shows how much we all need to do by only flushing the 3 Ps – pee, poo and paper – down the loo!
"Thanks to all our Beachwatch volunteers, including those from Scottish Water, who are out on our beaches seeing the impacts first hand.
"Let's work together as a country to see those cotton buds, wet wipes and other sewage related debris numbers go down so our beautiful Scottish seas can be plastic and sewage free!"
Scottish Water launched its 'Adopt a Beach campaign' in 2016. Working with the MCS, volunteers carry out a litter survey of 100m of their adopted beach before continuing with the beach clean. The data from the beach cleans supports the MCS with their campaign work.
Since the launch of Scottish Water's campaign, they have cleaned almost half of the 49 beaches they adopted. The adopted beaches stretch from Aberdeenshire to Dumfries and Galloway.
There are lots of simple but effective things we can all do to help keep the water cycle running smoothly, and these will help protect your home, your local community and the rivers, burns, coastal waters and beaches in your area.
Scottish Water customers can learn more about what should not be flushed down toilets or poured down sinks and view all our campaign adverts at the Scottish Water website.