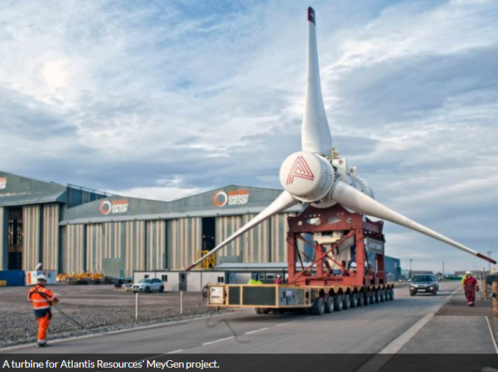 Marine energy firm Atlantis Resources today announced plans to raise £20million through the placement of up 57.1million shares.
Atlantis, the company behind the MeyGen tidal energy project in the Pentland Firth, said the money would go toward paying down debt and converting a power station it has agreed to buy from Simec, the energy arm of Sanjeev Gupta's GFG Alliance.
Edinburgh-headquartered Atlantis said it had agreed "further definitive documentation" in relation to its acquisition of the Uskmouth power plant in Wales.
Read more on Energy Voice here.