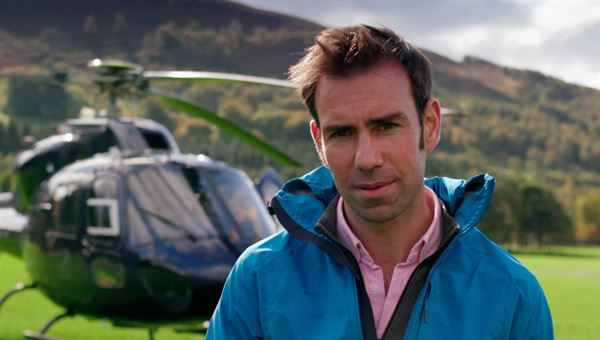 Jamie Crawford has enjoyed the high life more than most Scots.
Yet it hasn't left him with a giant hangover, but rather an insatiable enthusiasm for the fashion in which his homeland's mystique, beauty and history can be savoured by those who fly into the clouds and take a rarefied look at what's beneath them.
Mr Crawford, 40, the Shetland-born writer and TV presenter, has spent the last decade meticulously researching Scotland's National Collection of Aerial Photography.
The archive contains millions of images and has enabled Mr Crawford to immerse himself in exploring how his country has changed over the course of decades, centuries and millennia.
Nothing, however, could have prepared him for the sheer adrenaline rush and giddy exhilaration he derived from witnessing the transformation of the landscape from a bird's eye view.
A new series of Scotland from the Sky starts tonight and it features an array of north and north-east vistas: everything from Aberdeen Harbour to the Tarlair lido and onwards to the transformation of Sumburgh and other parts of Shetland as wind replaces oil.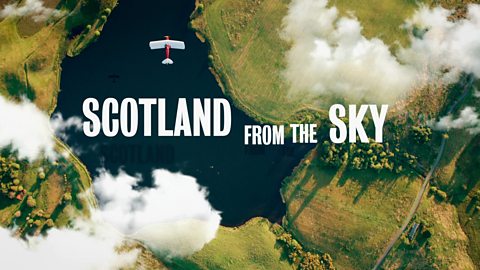 In the first of three films, Mr Crawford has focused on Scotland's 10,000 miles of coastline and combined old aerial photographs with present-day drone and helicopter footage to uncover an amazing array of tales and images.
He said: "Scotland is one of the most beautiful and most photographed countries in the world. And it's a place that seems shaped to be seen from the sky.
"Pictures taken from above have a power to astound and to amaze.
"But the view from above isn't just about spectacular castles and dramatic mountains.
"The view from above offers a whole new way of understanding our history."
On the island of Canna, he scrambled down a cliff face to uncover an ancient Christian building and, in the north-east, decided to take the plunge in a fabulous, but freezing outdoor swimming pool.
In Shetland, the "view from above" sheds light on the construction of Scotland's ancient and mysterious brochs, which were built by unknown hands for esoteric reasons.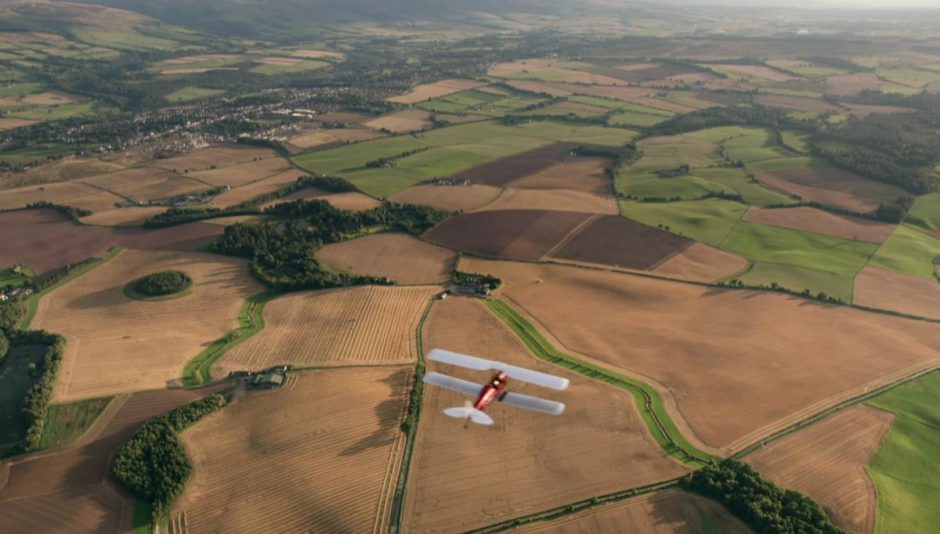 In a bay near Wick, spectacular drone footage illustrates a hidden harbour as the prelude to Mr Crawford participating in a night flight with the "sky cops", on the hunt for illegal fishing.
He also travelled to Shetland to follow in the footsteps of his dad who travelled to work during the oil boom four decades ago.
And he subsequently witnessed the Herculean task of dismantling an old oil platform.
He said: "I was very aware, as we were doing the filming, that the landscape is always evolving. It is constantly changing. And it will probably look very different again two or three decades from now.
"One of the most obvious signs of this is in renewable energy.
"There was no sign of wind turbines or solar panels in the pictures from the 1970s or the 1980s, but the transformation has been very significant across Scotland."
Mr Crawford is a publisher at Historic Environment Scotland, the charitable body dedicated to the advancement of heritage, culture, education and environmental protection.
Scotland from the Sky starts tonight on BBC One at 9pm.