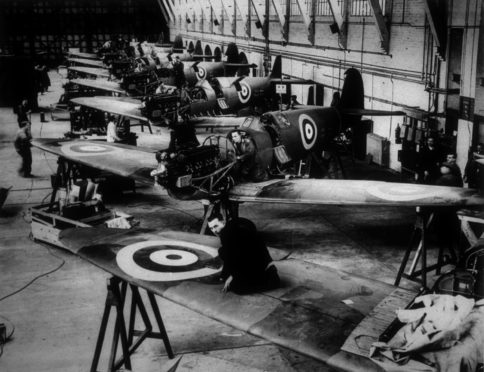 What connects last month's Extinction Rebellion (XR) protests with next month's commemoration of the D-Day landings of 75 years ago? At first glance, not a lot.
One featured a good deal of disruption, especially to London traffic, and 1,000-plus arrests. The other, though it'll centre on the return to Normandy of some of the ever-diminishing band of D-Day veterans, will doubtless be marked by the attendance of national leaders of a sort unlikely to be seen around street rallies of the XR type.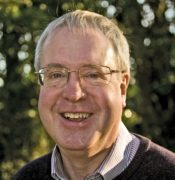 But what made D-Day possible, though this is unlikely to get much attention on the 6 June anniversary of the Allied invasion of Nazi-occupied Europe, were economic and other measures as far-reaching in their way as those presently demanded by XR activists and climate scientists.
During the early 1940s first British and then American industry was entirely restructured and reorganised at the insistence of the UK and US governments. Production of consumer goods of all kinds was cut back drastically, even stopped completely, as priority went to armaments production.
Much of what was achieved is, in retrospect, astonishing. In Britain, for example, breakneck expansion of aircraft factories resulted in monthly deliveries of Spitfires and other fighter planes going up from 256 in April 1940 to 467 in September. This more than made good the severe losses suffered by the RAF at the height of its Battle of Britain struggle with Germany's Luftwaffe.
And that was just the start. As the US economy geared up for war, American factories boosted annual warplane output from just 921 aircraft in 1939 to 96,318 in 1944 – a hundred-fold increase. Accomplishments of this sort – matched by equally impressive increases in production of everything from uniforms and rifles to tanks and landing craft – underpinned and enabled both the June 1944 landings in Normandy and subsequent Allied advances across France and into Germany.
The measures required to cut back the carbon emissions that are the principal source of climate change are, of course, very different from those needed in connection with the British and American war efforts of the 1940s. But what the 1940s record shows is that, if the situation is thought to warrant it, the focus and direction of entire economies can be changed radically in a remarkably short time.
And a short time, or so it's more and more accepted, is all that's available if we're to take the actions that have to be taken to avert the climate breakdown and ecological collapse that jointly threaten the continuation, not just of our way of live, but of civilisation itself.
Thanks not least to Extinction Rebellion's April activism, politicians of all stripes – Tory Secretary of State Michael Gove, Labour leader Jeremy Corbyn and SNP First Minister Nicola Sturgeon – have begun to recognise, and say, that we're confronting a climate emergency.
But while the Scottish Government's abandonment this week of its planned cut in Air Passenger Duty is a welcome move in the right direction, few politicians – outside the ranks of the Green Party – are prepared to countenance the more radical measures needed to contain that same emergency.
Like abandoning airport growth and winding down North Sea oil production. Like replacing gas boilers with electricity-fuelled boilers in every home. Like speeding up dramatically the switch from petrol or diesel powered cars to cars powered by electricity. Like ensuring that virtually all our electricity needs are met from renewable sources such as the wind turbines and solar panels that, year by year, are getting cheaper and becoming more efficient.
Much of this could be got underway in the 12 years that, according to the United Nations, is all we've got if we're to rein in global warming. But putting this sort of programme in place would require everyone – not just XR activists – to accept the unavoidability of far-reaching change in how we live.
So far this hasn't happened. That climate change will eventually imperil the wellbeing, perhaps even the survival, of today's children and young people is starting to be generally recognised. But a bit like our 1930s forebears – many of whom believed, or hoped,  that Nazism wouldn't have to be confronted militarily – we're by no means anxious to do what will have to be done if the climate challenge is to be met and dealt with.
We might recycle plastic bottles. But most of us (myself included) remain reluctant to give up jetting off for summer holidays in the sun.
Back in early-1940s Britain, almost every personal freedom of that sort was taken away. People could no longer travel where they liked, eat what they liked, work where they liked. Petrol was rationed. So was food. Which meant, incidentally, that meat consumption went down by a third while grain and vegetable consumption doubled – something that, if replicated today, would help cut output of the agriculturally-related pollutants contributing to global warming.
Measures like food rationing and movement controls were accepted in the 1940s as necessary prices to pay for national survival. Governments might one day have to urge us to be equally accepting of the equally drastic measures needed to halt climate change. That day, it seems, has not yet dawned. But it's getting hard to argue that it should forever be delayed.
---
Jim Hunter is a historian, award-winning author and Emeritus Professor of History at the University of the Highlands and Islands