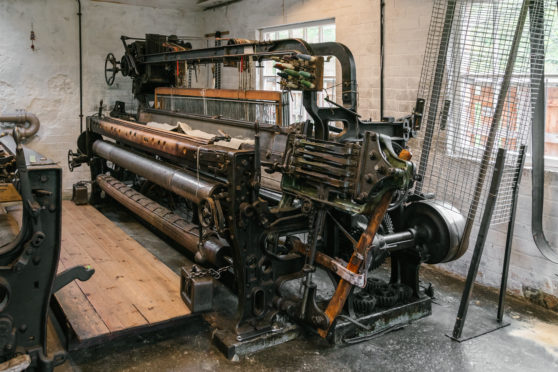 Funding has been made available to preserve Victorian woolmill machinery on Speyside for future generations.
The two Dobcross looms at Knockando Woolmill, which date back to 1896, have already undergone an extensive 12-year restoration.
Now the project has received a £15,000 boost from Historic Environment Scotland (HES) to further enhance the 123-year-old machinery.
Lady Nicola Irwin, chairwoman of Knockando Woolmill Trust, said: "This is a historically significant project.
"These looms are an important part of the weaving history of the world and of international importance.
"The Knockando Woolmill is the last survivor on mainland Britain of a local industrial woollen mill.
"Whilst modern machinery has helped to make weaving production more efficient, the basic methods of weaving haven't changed over the centuries.
"These special looms enable today's textile designers to see the traditional methods of production and it's fascinating to see them in action again."
HES confirmed the funding through its support fund, which is used to help one-off heritage projects across Scotland.