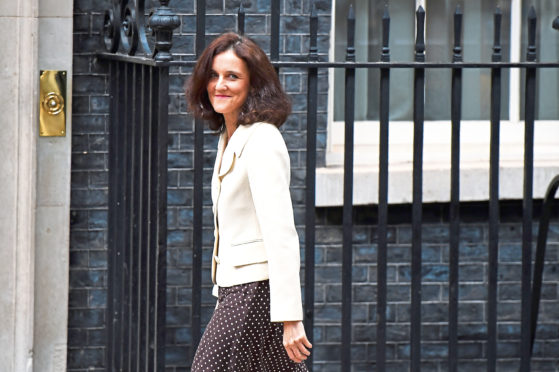 Defra Secretary Theresa Villiers failed to give details of any no-deal Brexit agricultural intervention schemes, but said the UK Government is ready to act swiftly if sector support is needed.
At a session of the House of Commons environment, food and rural affairs (Efra) committee yesterday she refused to provide details on any support schemes the government was considering to help farmers if the UK crashes out of Europe without a deal next month.
"Across the board we will be monitoring carefully the impact of leaving the EU on the agricultural sector and we are prepared to intervene where this is appropriate," she said.
Ms Villiers said the no-deal tariff schedule, published earlier this year, was being reviewed and any changes would be announced in "due course". It will be temporary and include an emergency review mechanism.
Efra committee members raised concerns that some farming sectors would be put at a disadvantage by the proposals. For example, the current schedule proposes a 45% tariff on beef exports and tariff-free access for beef imports.
Although reluctant to provide details of market intervention schemes, Ms Villiers said the schemes were ready and on track.
"The final decisions on which sectors to support and the nature of the support schemes have not been made. We will be prepared to act swiftly if we feel that support is needed," added Ms Villiers.
For sheep, Ms Villiers said her preferred intervention measure would be a headage payment.
Efra committee chairman Neil Parish urged caution on such a scheme and said failure to put the right measures in place could result in many farmers going out of business quickly.
He said: "If you put a ewe premium you will just increase the number of lambs and decrease the price.
"If you are not careful you will just create quantity and not quality."