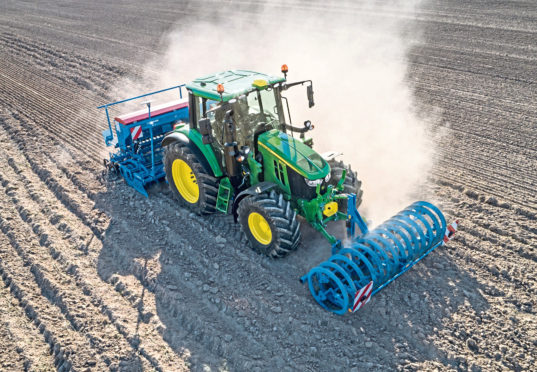 A new project aims to help the Scottish farming industry accurately record and measure the positive steps it is taking to tackle climate change by sequestering carbon.
The CarbonPositive initiative is being spearheaded by the agricultural co-operative Scottish Agricultural Organisation Society (SAOS) with financial support from the Scottish Government.
It aims to gather data on a range of topics, including soils, woodland, livestock and renewable energy, to quantify the contribution of Scottish farms and crofts in mitigating climate change.
"We are trying to tell the positive story of what's happening on farms," said SAOS project manager, Emma Patterson Taylor.
She said SAOS was working with the James Hutton Institute, which has bases in Aberdeen and Dundee, and the government's forestry agency, Scottish Forestry, to gather data on carbon sequestration for the sector.
Speaking at the SAOS annual conference in Dunblane yesterday, Ms Patterson Taylor said: "We are working to get a national picture, and a picture of individual farms, about the carbon they are banking.
"We are also looking at renewable energy and at natural capital, such as biodiversity and clean air."
She said north-east farmers' co-operative, ANM Group, was involved in the livestock element of the project through its Farm Profit Programme.
SAOS and ANM are working on a project which aims to give livestock producers access to a tailored range of data from their herd or flock, such as calving interval and age at slaughter, to help them identify areas of improvement.
"Farmers can then focus on different data to improve livestock efficiency and also improve environmental efficiency," added Ms Patterson Taylor.
She said the overall goal was to make CarbonPositive a national online platform for the farming industry and to give producers the information they need to counter negative messages about the contribution of their businesses to climate change.