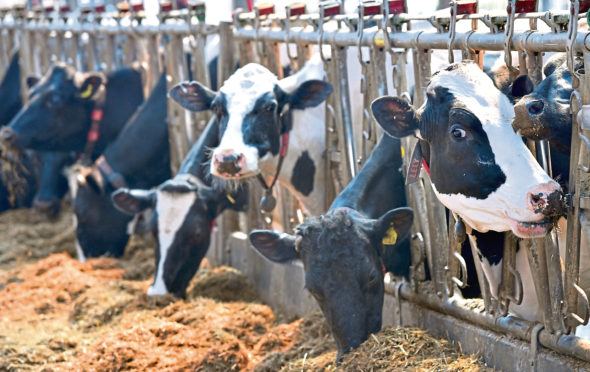 Dairy farmers are being armed with facts and information about the industry's environmental impact in a bid to counter increasing levels of criticism of the sector.
The Royal Association of British Dairy Farmers (RABDF) has published a leaflet – Greenhouse Gas Emission: The Truth Behind The Dairy Sector's Carbon Footprint – to give farmers facts and figures to understand the dairy industry's potential impact on climate change.
"While there is always room for improvement when it comes to farming's environmental footprint, so much of the criticism levelled at dairy farmers has been incredibly unfair," said RABDF chief executive, Matthew Knight.
He said farmers needed to be equipped with "helpful facts about their industry".
"If farmers are ever going to be able to counter the negative comments being made about them, they need to understand the claims they're facing and have the facts they need to be able to counter the arguments," added Mr Knight.
"We're hoping that with this booklet, we'll be able to equip farmers with the knowledge they need to do just that."