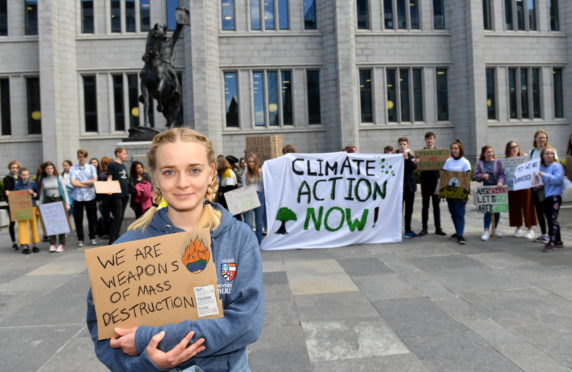 Environmental campaigners say yesterday's budget has failed to deliver the action needed to reduce carbon emissions.
The Scottish Government has been accused of not taking the emergency of climate change seriously, merely offering "timid tinkering" of existing policies instead.
The funding of low-carbon infrastructure and the goal of net-zero carbon emissions were one of the main headlines from yesterday's announcement, with £1.8 billion pledged towards the cause.
But Friends of the Earth Scotland has called on Holyrood's opposition parties to push for a commitment to prevent the construction of any new motorways.
It says this funding could then be diverted to help councils set up their own bus services and pay for new walking and cycling facilities.
Gavin Thomson, an air pollution campaigner with the group, said: "A climate emergency calls for an emergency response and a serious funding boost, not more timid tinkering at the edges.
"The Scottish Government promised a budget that would deal with the climate crisis but has failed to put its money where its mouth is.
"This budget fails to invest in the necessary changes to our transport system, which is Scotland's largest source of climate emissions.
"The meagre increases in walking and cycling funding once again pale in comparison to the hundreds of millions for motorways and trunk roads.
"You get what you pay for and Scotland is going to get more climate pollution from road transport."
He added: "As budget negotiations begin, opposition parties must prioritise investments that will bring down emissions and press the government to halt motorway spending, diverting the cash saved into improving our bus network, increasing access to free bus travel and helping councils wishing to run their own bus services, boost public health, improve connectivity and tackle climate change."