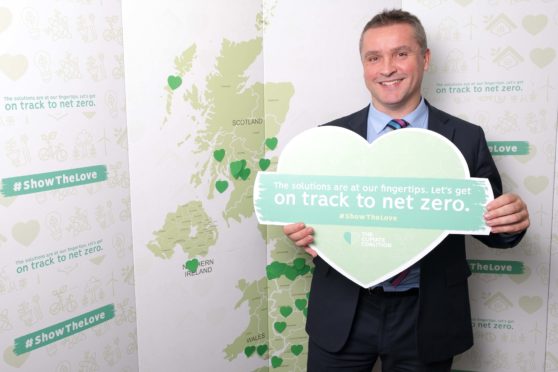 A Western Isles MP has joined thousands of people across the country in the fight against climate change by pledging his support for a national campaign.
MP Angus MacNeil wore the Green Heart in support of The Climate Coalition's 'Show the Love' campaign – highlighting what could be lost in the future due to climate change.
The coalition is made up of more than 140 organisations representing more than 22 million people worldwide.
Speaking about the issue, Mr MacNeil said: "We can clearly see the impacts of climate change on our doorsteps – and we must put policies in place to get on track to reaching our legally binding net zero target".
"I'm proud to be wearing my green heart and supporting policies that make our country fit for the future, and being cleaner and greener to end our contribution to climate change.
"I want to be part of leaving a legacy for future generations that we can all be proud of."
Last year the UK was the first major economy to set a net zero emissions target, committing to ending our contribution to climate change within a generation.
Clara Goldsmith, director of campaigns at The Climate Coalition, said: "A future where the UK no longer contributes to climate change is within reach.
"We can clean up the air we breathe. We can have warmer homes powered by cleaner, cheaper energy.
"We can restore our green spaces and make it easier for Brits to live in a cleaner, greener world that future generations can enjoy."