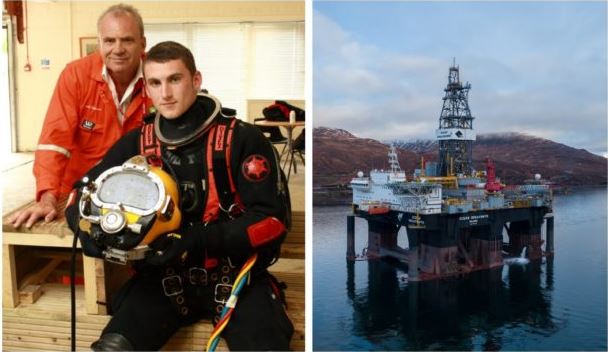 A senior diving boss has described how his son has been "crippled by incompetence" while preparing an oil rig for work in the North Sea.
Lewis Beddows, 24, has been left medically unfit for work after an air diving incident in Las Palmas in December 2018, working on the Ocean GreatWhite rig ahead of a UK drilling campaign.
An incident report seen by Energy Voice states "confusion" and a "breakdown in communication" on site led to a critical six-hour delay in Lewis receiving treatment for his injury – type two vestibular bends, a build-up of inert gas which affects the brain and nervous system.