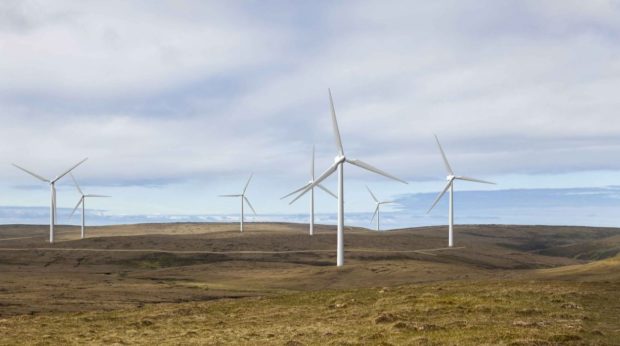 Final plans have been submitted for a proposed new wind farm on the northern isles of Shetland.
The Energy Isles wind farm, a 23-turbine development, is planned on Shetland's second largest island, Yell, and will built by Norwegian clean power firm Statkraft.
The project is estimated to generate enough electricity to power up to 190,000 Scottish homes.
Statkraft claim the wind farm will deliver £800,000 per year to the local community and a total of £24 million over the 30-year life of the development.
The construction phase is also expected to bring a total of £20.3m of investment to Shetland.
Charlotte Healey, Project Manager for Statkraft, said: "The support and information we have had from the community has been incredible and they truly see the potential for this project to help transform Shetland into a hub for renewable energy."
Derek Jamieson from Energy Isles Limited added: "It's been a long hard road to get to this point where the final plans for the Energy Isles wind farm can be submitted."
However, local campaign group Sustainable Shetland have strongly opposed the plans.
Frank Hay, who leads the group, said: "The proposal is still grossly out of scale to the surrounding landscape and serious environmental issues remain, notably the fact that much of the site is pristine peatland.
"Yell is a relatively small island and together with the already consented Beaw Field windfarm the cumulative effect would, in our opinion, be unacceptable."