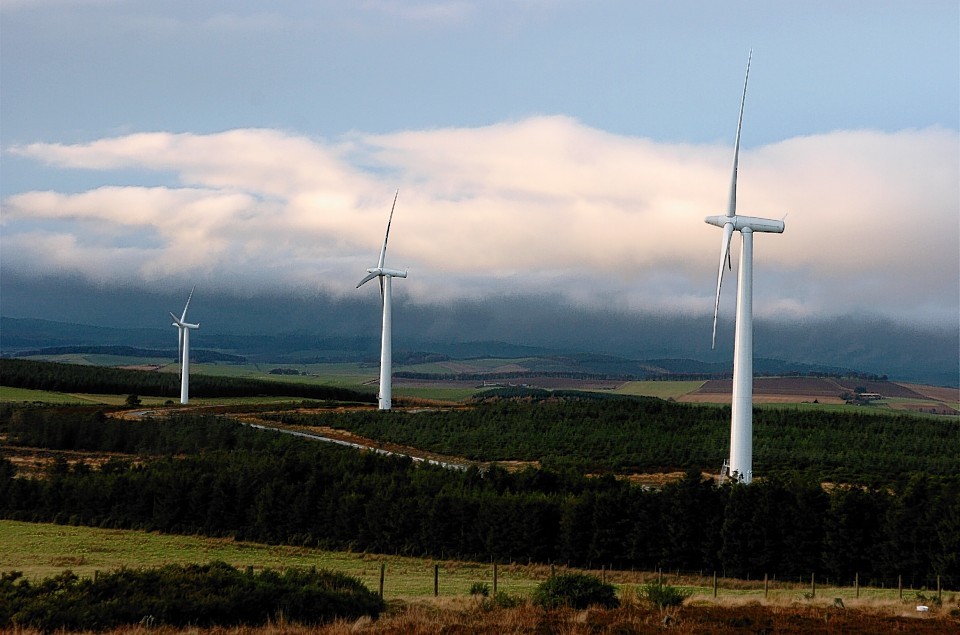 A row has broken out over fears the price of energy in an independent Scotland could increase by £280 a year for families.
Pro-UK campaigners yesterday highlighted research carried out by a university academic which suggests separation would land the country with a £3billion energy price hike.
But the claim was dismissed by Energy Minister Fergus Ewing, who claimed independence "opens up new possibilities to tackle high energy costs and prices".
The research was carried out by Gordon Hughes, professor of economics at Edinburgh University for the Oxford Review of Economic Policy.
It shows the challenges a separate Scotland would face in meeting renewable targets if it left the UK.
Prof Hughes calculated that in 2012-13, Scottish generators received nearly £800million in investment.
Of that figure, he estimates that Scottish consumers paid less than £250million, with the rest being paid for by electricity users in the rest of Britain.
After separation, these costs would fall on Scottish households alone – a position the Scottish Government do not advocate as they want the UK single energy market to continue.
The report follows a ruling by the European Court of Justice last week which confirmed there is no obligation for governments to subsidise renewable projects in foreign countries.
Shadow Labour energy minister Tom Greatrex said: "The idea that families in the rest of Britain would continue to pay for Alex Salmond's wind farms after separation simply is not credible.
"This important piece of research has highlighted the cost to families, with nearly £300 a year being added to energy bills."
But a spokesman for Mr Ewing said a report published by the Expert Commission on Energy Regulation had rejected claims the price of energy would increase in the event of a "yes" vote.
"Dr David Toke of Aberdeen University has previously described the suggestion that all of these costs would fall on Scottish consumers as 'at best wrong, at worst talking nonsense', he added.
The spokesman said an independent Scotland would be providing a greater proportion of the UK's total renewable generation output – resources needed to hit UK green energy targets.