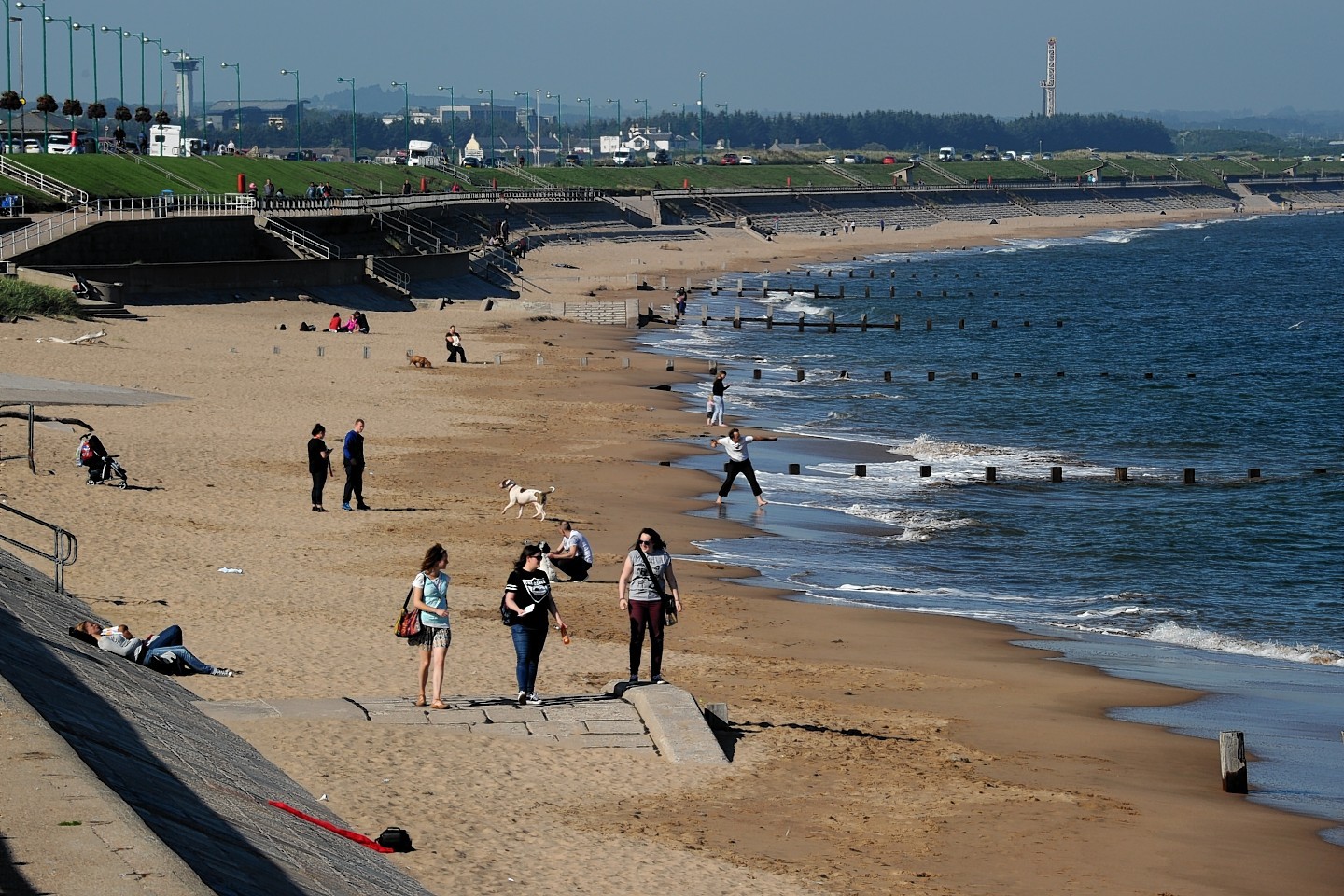 Bathers in the north and north east can be assured they are swimming in some of the cleanest waters in Scotland.
Beaches and other stretches of water in Aberdeen, Aberdeenshire, Moray and Highland have been given a clean sweep for quality from an environmental watchdog.
SEPA has awarded Scotland's 84 designated bathing waters a pass rate of 97% this year, despite the impact of the tail end of Hurricane Bertha.
In the north, all of the 22 bathing areas passed – with 10 given 'guideline status', the grade awarded for the cleanest waters.
Among them were Achmelvich in the Highlands, Moray's Cullen Bay and Peterhead Lido in Aberdeenshire.
This summer, only two of the Scotland's beaches – Heads of Ayr and Lunan Bay in Angus – failed for the overall 2014 season.
Philip Smith, regional director with VisitScotland, said: "The north-east – taking in Aberdeenshire and the Highlands – has a wonderful and diverse coastline, with numerous beautiful beaches, which feature strongly in our marketing activity.
"Visitors expect to be able to enjoy clean bathing waters, so it is incredibly important that these beaches do perform well in these tests."
In March, Collieston in Aberdeenshire became the 84th site across the country to be granted designated bathing area status.
The merit is awarded to well-used beaches and lakes where bathing is encouraged.
Calum McPhail, SEPA's acting head of environmental quality, said: "Access to water quality information for the public has never been better.
"From 1988 when sample results were only reported as an end of season outcome, now there are electronic information signs at 23 beaches, as well as SEPA's website, smartphone app and Beachline number, which all provide on the day water quality predictions so that people have the information to choose whether to swim, paddle or stick to beach sports."
SEPA's daily water quality predictions also enjoyed their best season ever this year – with 88% of poor water quality events correctly predicted in real time and warning messages displayed to the public.
Environment and Climate Change Minister Paul Wheelhouse said: "Despite this year's more challenging conditions, it is encouraging to see that 82 out of our 84 bathing waters passed the European mandatory standard, with more than half continuing to meet the more stringent guideline standard."