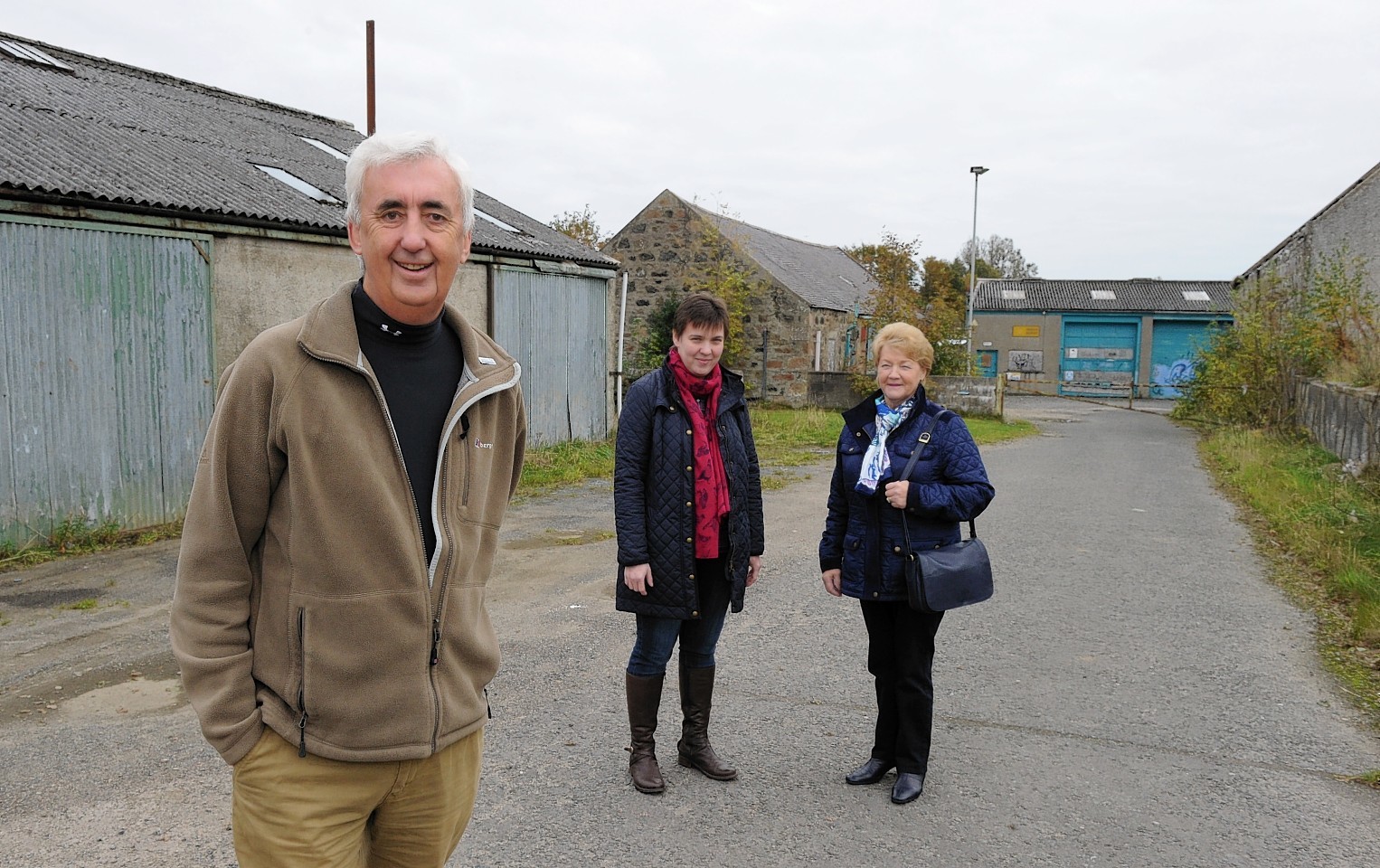 A community is celebrating after receiving £6million from the Scottish Government for its innovative green energy project that will help to rebuild their local hospital.
Insch Renewable Energy Consortium (IREC) can now progress with a 252ft wind turbine at Jericho Hill, Culsalmond, which will generate alternative electricity and heating for the local community.
The aim is to raise £3million towards replacing Insch's War Memorial Hospital by selling on the green energy.
Alisdair McCallum, chairman of both IREC and Friends of Insch Hospital, said: "We have been working on this for four years.
"It is just fantastic, it is wonderful. Six million was what we asked for and we have a £4.5million grant and a £1.5million loan to invest in a heating and electricity and alternative grid system."
Mr McCallum said the system would be used to power "large users" such as the hospital itself, the school and businesses, and if successful would be rolled out to households in a few years time.
IREC also hope to create jobs and combat fuel poverty in the area by providing a cheaper source of energy through the project.
A new energy storage grid is to be build within the yard of Insch's Harper Transport.
He added: "It is a very, very tight time scale the government has given us for the £6million. We have got a year to get the system working. It has been an enormous task, but the people involved in it have been really good.
"We are going to loose the hospital unless we can come up with £3million to build it. And that might be quite a few years down the road."
Energy minister Fergus Ewing confirmed the funding yesterday.
He said: "The Scottish Government is defining a distinctive approach to Scotland's future energy provision; putting communities at the heart of decisions about their local energy system; and empowering them to take an economic stake in new developments."