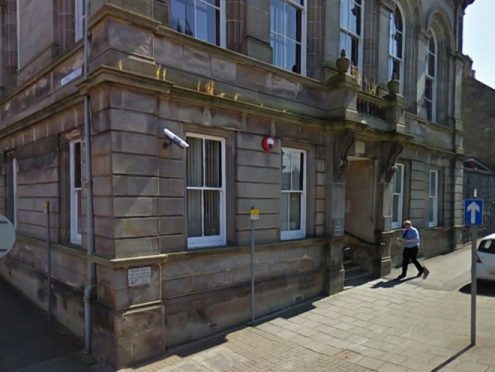 A father who assaulted a classroom assistant at an island school was fined £500 yesterday.
Martin Larg, 43, appeared for sentencing at Oban Sheriff Court after he previously admitted hitting Neil Connor on the head at Tiree High School on September 4.
Larg, of Balemartine, Tiree, also admitted behaving in a threatening or abusive manner by shouting, swearing and threatening Mr Connor with violence.
The court previously heard that Larg walked into the classroom when school closed, pointed at Mr Connor and said: "You are nothing but a bully and I will be waiting for you outside."
Fiscal Eon McGinty said: "The complainer tried to reason with him, at which point the accused slapped him across the side of his face, which left a mark that was visible to all there. Police were called."
Larg's solicitor Laura McManus said the self employed joiner, who runs a surf school on Tiree, had acted after his son had been subjected to bullying.
They were told that Mr Connor had shouted at him in the playground.
The court heard the situation had got so bad that Larg and his wife intended to look into home schooling for their children.
Sentence was deferred to allow Larg to show he could be of good behaviour and for home schooling arrangements to be made.
After hearing that Larg had been of good behaviour since he last appeared in court seven months ago, Sheriff Ruth Anderson QC said: "This was a serious matter involving an assault in school on a member of staff, albeit a minor assault, it is appalling behaviour as you recognized at the time.
"However you have been of good behaviour since then and arrangements have been made for the children's schooling. It is to be hoped that they might get into more structured schooling in the near future."