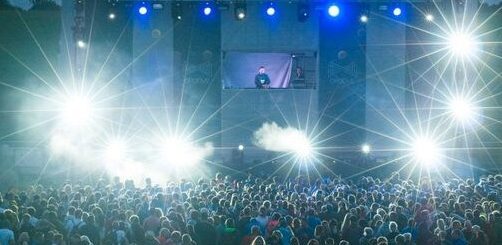 Police and health officials are warnings of the dangers of drugs and so called "legal highs" prior to dance event Groove Loch Ness taking place at Dores on Saturday.
Superintendent Colin Gough, event commander, warned they would like a stern approach towards drugs – including New Psychoactive Substances, also know as legal highs, which are no longer legal.
The gates open at 2pm with camping on site until Sunday. The festival is expected to attract up to 2,500 revellers.
Top dance acts including Duke Dumont, Leftfield and Boys Noize will take to the stage.
Superintendent Gough said: "By employing our tried and tested community policing approach to local events, we hope Groove will once again be a safe and enjoyable event for everyone attending.
"Our focus is always to keep people safe; preventing disorder and antisocial/criminal behaviour by working alongside stewards, event organisers and partner agencies to ensure there is no compromise to public safety.
"Officers will once again be taking a robust approach against drug activity of any kind throughout the duration of the event. Drugs, including New Psychoactive Substances, have the potential to ruin lives let alone weekends – there is absolutely no safe way to take them."
Eve MacLeod, NHS Highland Health Improvement Specialist, said: "The best way to stay hydrated is by drinking plenty of water and it's important to eat well over the weekend.
"During the warm summer months, it's important for festival goers to enjoy the sun safely, so avoid getting burnt by the sun by covering up or staying in the shade when the sun is at its strongest. Also, use sun screen that is at least factor 15 and remember to re-apply it regularly."
She added: "The safest option is to avoid taking drugs. Substances like ecstasy and cocaine can cause dehydration and overheating, especially when mixed with alcohol and taken while dancing in warm temperatures.
"It's important to remember that new psychoactive substances, or so-called legal highs, are now illegal and contain research chemicals that haven't been properly tested.
"If someone is unable to avoid taking drugs, then try to know what you're taking, go slow and start with a small amount. Wait at least one or two hours before re-dosing. To reduce the risk of harm, avoid mixing drugs and alcohol as there is a greater risk of becoming ill or overdosing."
Keep safe festival advice is available on the Police Scotland website and will be displayed around the Groove site.