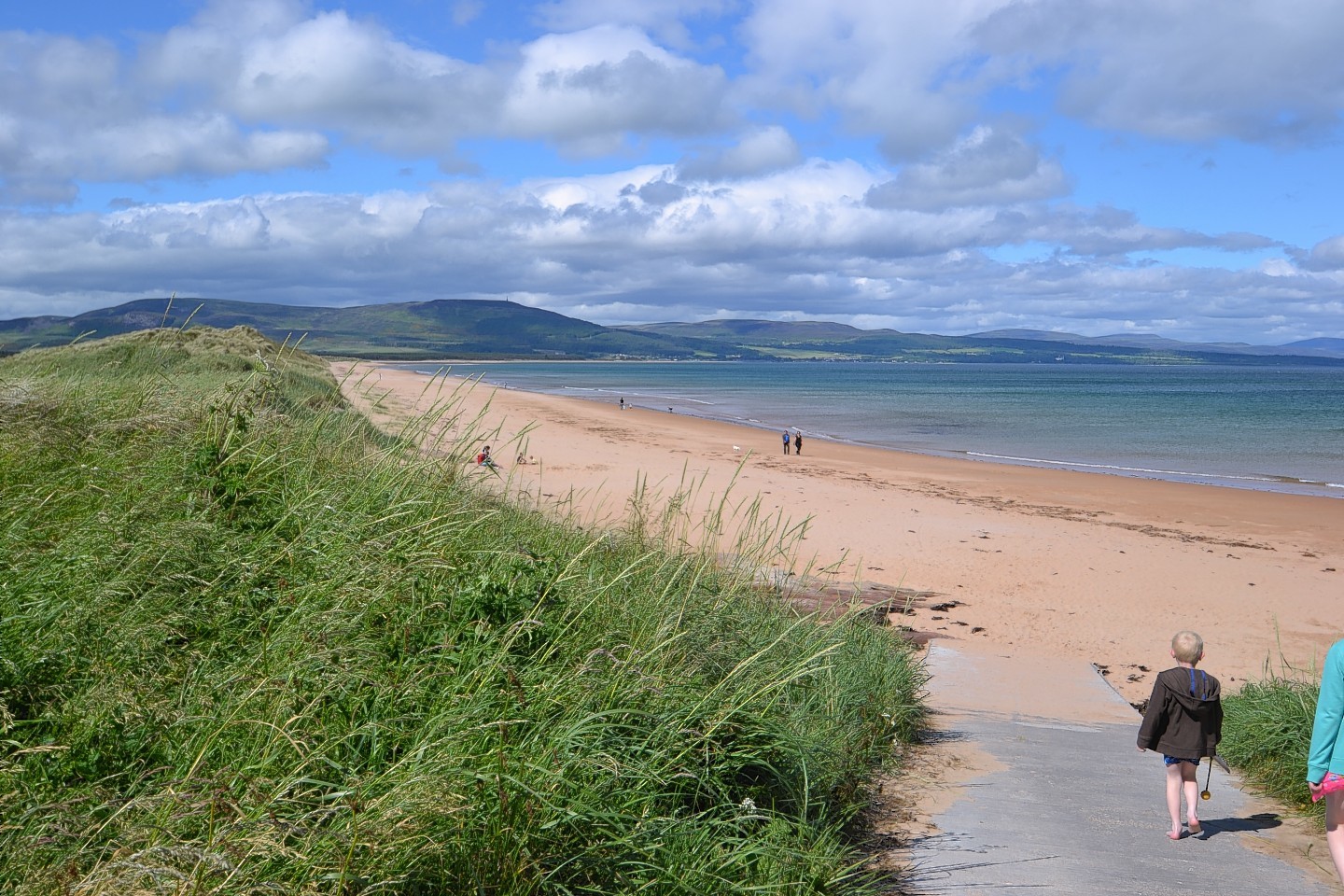 Jamie McKenzie
A new environmental campaign group has been set up to fight proposals to build a world-class golf course in the Highlands.
Local residents, scientists and environmentalists are among those aiming to highlight the potential biodiversity impact of building the Coul Links golf course at Embo, Sutherland.
US golf entrepeneurs Mike Keiser and Todd Warnock hope to transform land there into an 805-acre, 18-hole complex.
But the site, which borders the North Sea and Loch Fleet, is in a special protected area and has designated sites of special scientific interest.
Yesterday the Not Coul action group was officially launched and its chairman, John Duhigg, said that their purpose is to present the facts to as many people as possible in the local area.
He said that the group's main concern is the threat to the dune system, arguing that this provides a vital habitat for seabirds and threatened species such as the Fonseca's seed fly.
However, Mr Duhigg did concede that it would be hard to argue against the proposals if the developers, designers and landowners could demonstrate that they could sensitively build and manage the course.
But he believes it would not make economic sense for the developers to design the course in this way, as it would mean keeping the course entirely "wild", contrasting the commercial scale golf courses which Mr Keiser is known for building globally at places like Bandon Dunes.
Mr Duhigg added: "There is almost this feeling locally that this project has to be economically beneficial for Embo, but a course that is wild from tee to green will never attract big numbers.
"If you live in the Dornoch and Embo area, one thing we are not short of is golf courses and the reality facing us is the building of Coul Links on an incredibly important piece of SSSI and SPA, and building yet another golf course within three miles of a Royal Dornoch Golf Club, regarded as the fifth best in the world."
A spokesman for Jones Lang Laselle, the planning consultancy working for the developers, said that the project was still in its early stages, and stressed that the aim would be to take on board what is said at the second and final public consultations later this month.
Embo councillor Jim McGillivray said: "There is a democratic process to go through and people are very welcome to their points of view".