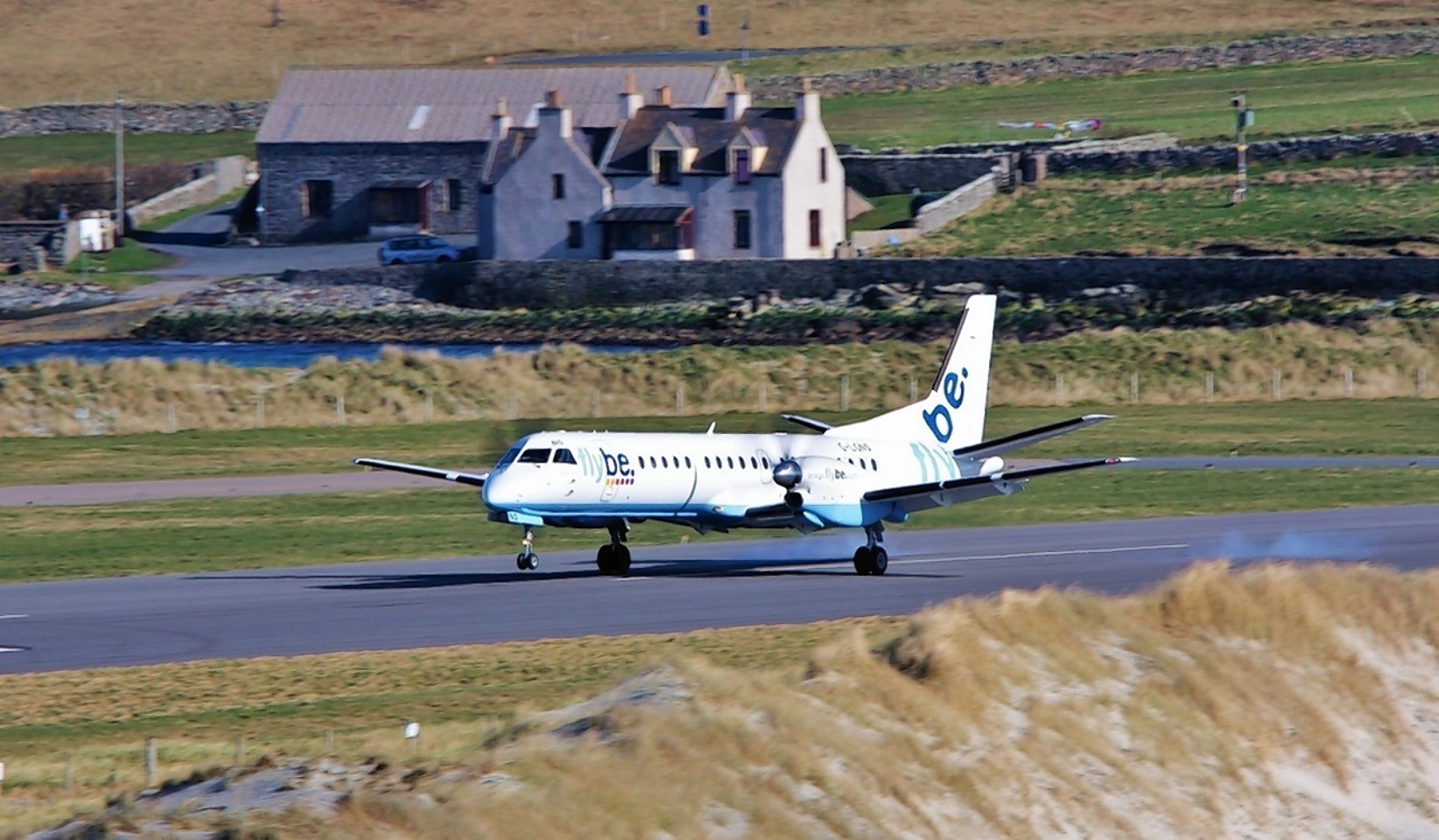 A passenger plane destined for Shetland plunged to an altitude of 1,100ft after it was struck by lightning.
The Saab 2000, which had 33 people on board, dived at a rate of 9,500ft-per-minute as the pilot struggled with the aircraft's autopilot, which he wrongly thought had turned itself off when the strike occurred.
An Air Accidents Investigation Branch (AAIB) report examined the incident on the Aberdeen to Sumburgh flight on December 15, 2014.
According to the findings, the plane was close to landing and at an altitude of 2,000ft when the lightning struck.
But the pilot believed that the strike had disconnected the autopilot and that he was in control of the aircraft.
As a result, the plane climbed to 4,000ft before plunging to 1,100ft, as the autopilot system was countering the pilot's efforts by pitching the aircraft downwards in order to reach what it believed was the correct altitude.
A peak descent rate of 9,500ft-per-minute was reached, which is three to four times the normal rate of descent.
The Saab aircraft had to return to Aberdeen where it was met by the airport's emergency crew.
The AAIB report states: "The commander's actions following the lightning strike were to make manual inputs on the flying controls, which appear to have been instinctive and may have been based on his assumption that the autopilot would disconnect when lightning struck.
"However, the autopilot did not disconnect and was attempting
to maintain a target altitude of 2,000ft."
The report states that the autopilot then disengaged due to a fault, allowing the pilot to take over, adding: "The aircraft started to pitch up just before reaching a minimum height of 1,100ft above sea level."
The report also states that the pilot did not recall seeing or hearing any of the cues that the autopilot was still engaged, and that this was "probably the result of cognitive tunneling".
Cognitive tunneling is where individuals focus only on what they regard to be the most important information, supporting their idea of what is happening in the situation.
Several Safety recommendations have been made from the report.
These include that the European Aviation Safety Agency should review the design of the Saab 2000 autopilot system to "to ensure that the autopilot does not create a potential hazard when the flight crew applies an override force to the flight controls".
The report also states that the system should be changed so that "the autopilot automatically disengages when the flight crew applies a significant override force to the flight controls".