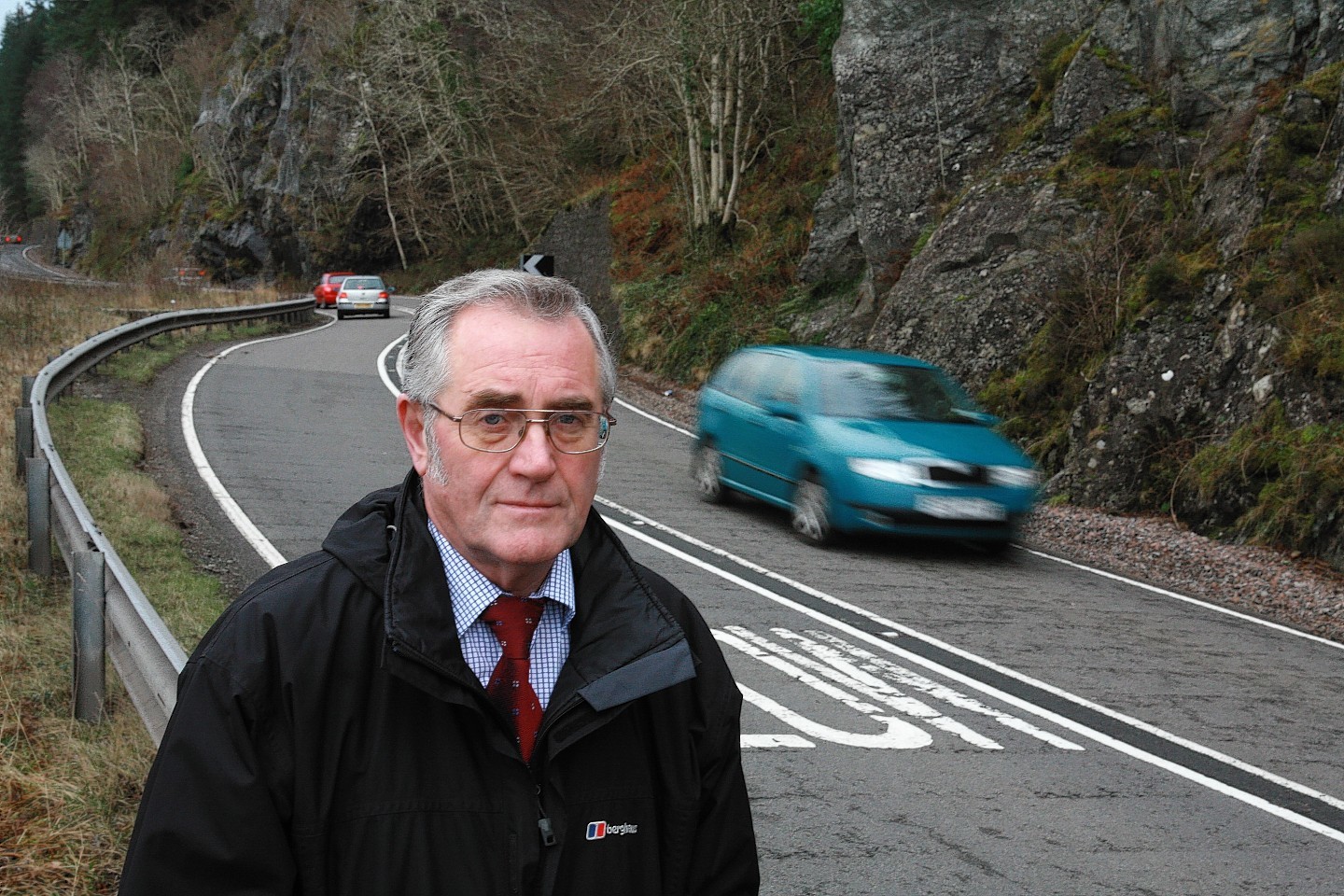 Motorists have been warned they face three months of traffic chaos on one of the busiest routes in the Highlands.
A massive cycling event – involving 800 riders – will bring much of the A82 to a near standstill next weekend.
And a series of road closures are also expected to cause major disruption on the key Inverness-Fort William-Glasgow route in October and November.
Bear Scotland has revealed plans to totally close the busy trunk road for maintenance on 20 days in an eight-week period – half of which would involve full closures at two separate locations.
The scheduling of the cycling was branded "utter madness" last night – and the proposed roadworks triggered fresh calls for action to fully upgrade the road.
The chaos is expected to kick off next Friday with the sponsored Deloitte Ride Across Britain event.
Around 800 cyclists will be taking part in an almost 1,000-mile journey from Lands End to John O'Groats over nine days.
On Friday, they will by cycling from Hamilton to Fort William, and will be on the A82 from mid morning until around 8pm.
The following morning, they will head up the A82 from Fort William to Fort Augustus, before taking the road to the south-east side of Loch Ness to Inverness.
The A82 Partnership, which campaigns for improvements to the road, is warning anyone with appointments, meetings or flights arranged at these times to change their plans or allow extra time for their journeys.
There are also fears that visitors to the area who get stuck in the resulting traffic jams may decide not to return to the Highlands.
A82 Partnership chairman Councillor Brian Murphy described arriving in Fort William on a Friday afternoon as "utter madness".
He said: "Traffic travelling north out of Fort William on a Friday afternoon on a normal week faces significant delays.
"I cannot imagine the impact of an additional 800 cyclists on this traffic flow.
"We are already aware of the impact on traffic flows of two cyclists travelling between Onich and Fort William, to have numerous groups of up to 50 will cause significant delays and resulting frustration."
Partnership spokesman Stewart MacLean said the group was also angry about proposed road closures next month and in November.
Bear Scotland wants to close the A82 from 1.4miles north of Aberchalder Swing Bridge to Ardachy Junction, south of Fort Augustus, for overnight resurfacing work from 9pm to 6am from Sunday October 2 to Thursday October 6, with traffic being allowed through at hourly intervals, when works permit.
It also wants to close the stretch between Tarbet and Inveruglas from 7pm to 7am from Sunday October 9 to Thursday October 13, Sunday November 13 to Thursday November 17 and Sunday November 20 to Thursday November 24.
Further closures are planned at Loch Lochy Side – immediately north of the Loch Lochy straight in Lochaber – from 7pm to 7am from Sunday November 13 to Thursday November 17 and Sunday November 20 to Thursday November 24.
Mr MacLean said: "This would result in the A82 being fully closed to through traffic for 20 days during October and November, with double full closures for 10 days.
"It reflects the antiquity of the structure that it has to be closed every time for routine maintenance because it is not wide enough."
A spokeswoman for Bear Scotland said the agency had been liaising with the organisers of Deloitte Ride Across Britain, Transport Scotland and Police Scotland to limit disruption to cyclists or motorists.
She said: "Schemes are at an early planning stage and we're exploring opportunities to deliver some £570,000 of improvements in October and November on the A82 between Tarbet and Laggan, avoiding the busy summer period.
"We will review feedback from the ongoing consultation process and programme the works accordingly."