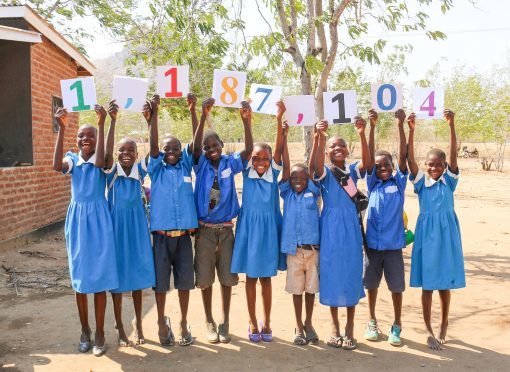 An Argyll-based child hunger charity has announced that it is now feeding almost 1.2million of the world's poorest children.
Mary's Meals, which was launched in Dalmally, near Oban, provides a nutritious daily meal for youngsters.
With supporters around the world, the charity has been able to add more than 85,000 new children to its global school feeding programme since the beginning of 2016.
Mary's Meals provides support to impoverished communities across four continents, setting up community-run school feeding programmes, which encourage children – who may otherwise be forced to work, beg or forage for food – to come to school and receive a nutritious meal that helps them to concentrate on their studies.
The charity began by feeding just 200 children in Malawi in 2002, amidst a devastating famine.
Today, Malawi is in the grip of another food crisis, following severe floods and drought which destroyed this year's harvest.
With 6.5 million people in Malawi facing chronic hunger, Mary's Meals has launched an urgent campaign, Crisis in Malawi, in an effort to help lessen the devastating impact.
Magnus MacFarlane-Barrow, Mary's Meals' founder and chief executive – who recently returned from Malawi – said: "The joyful news that 1,187,104 children are now receiving Mary's Meals is all thanks to the incredible efforts of our supporters and volunteers around the world, who give whatever they can – time, money, skills and prayer – to help the communities in which Mary's Meals is working.
"Whether it's the terrible ongoing conflict in South Sudan or the worsening food crisis in Malawi, we are constantly reminded that the promise of a daily meal in school for hungry and vulnerable children has never been more important.
"We are determined to maintain that promise to the 1,187,104 children already benefitting and to find ways of reaching even more of the schools waiting in line for Mary's Meals in the months and years ahead."
To donate, please visit www.marysmeals.org.uk