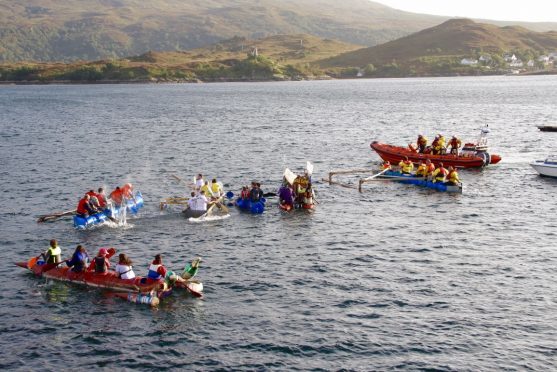 A celebration of all things maritime has taken place in a Highland village.
Members of the public had the chance to get a closer look at three very different types of lifeboat at Kyle of Lochalsh RNLI's Maritime Day on Saturday.
Lochalsh Junior Pipe Band began the programme of events with a variety of tunes. Throughout the afternoon the Kyle lifeboat, Portree lifeboat and the old "Watson" class lifeboat were on display.
The annual Kyleakin to Kyle swim arranged by The Lochalsh Leisure Centre took place, where 15 participants successfully completed the challenging swim between the two slipways.
The Serco boat Warden was a huge hit, with people queuing to await their turn to board the vessel and have a look around.
There was also a Royal Navy jet boat on the pontoons, which proved to be popular with people having a look inside the vessel.
The coastguard, fire service, mountain rescue, ambulance and police were also in attendance with their vehicles and equipment.
The local kayak club was kept busy with people trying their hands at the sport.
Six teams competed in the hugely popular annual Kyle Fire Brigade Raft race, which was once again won by the RNLI team.
A lifeboat spokesman said: "We would like to thank everyone who took part, came along to support us and helped to make it such a success."