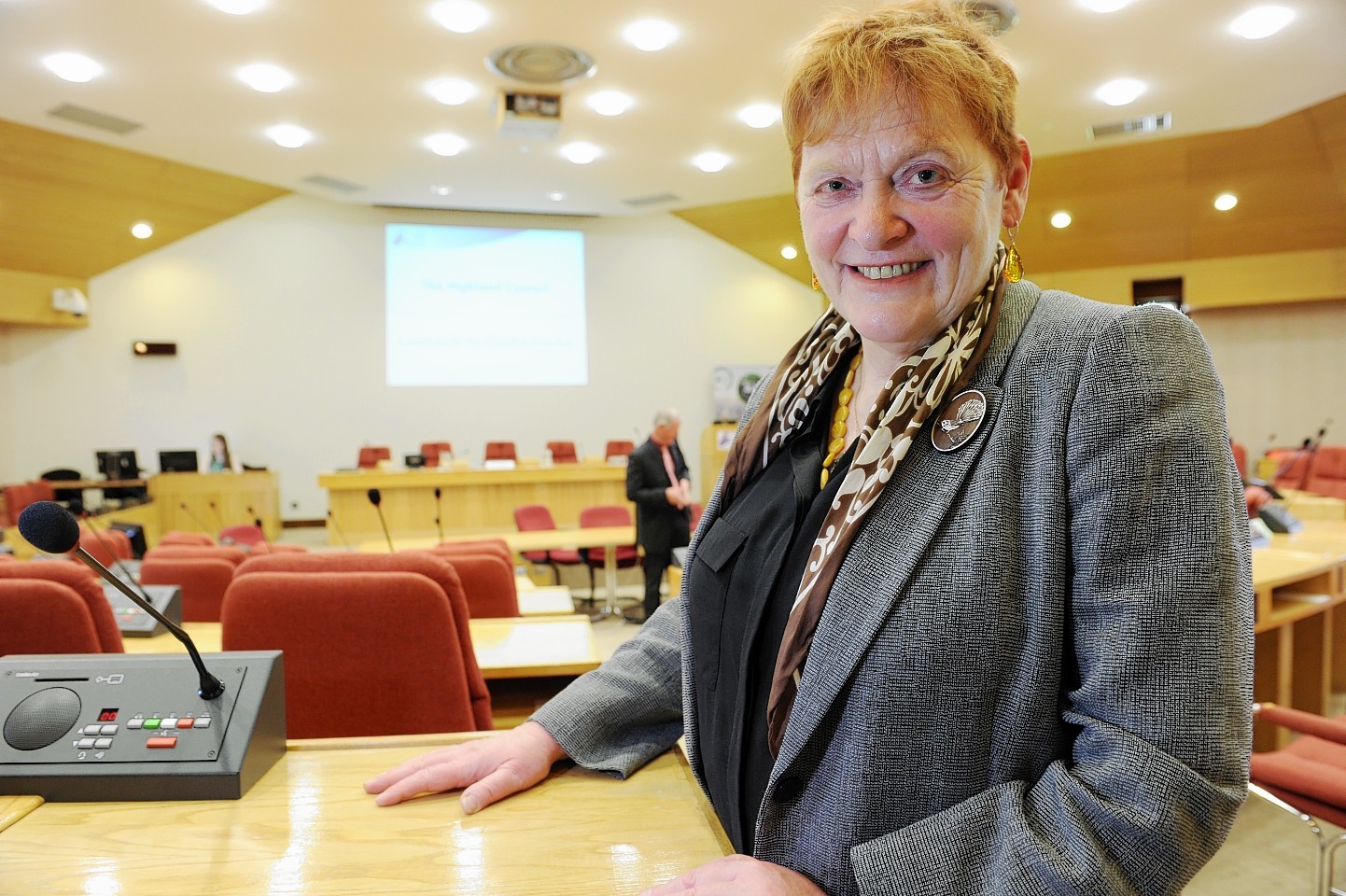 The leader of Highland Council has revealed her fears that the north could be the area "hardest hit" in the UK by Brexit.
Councillor Margaret Davidson said the decision to leave the European Union could have a serious impact on the economy of the Highlands and islands and set back years of effort to reverse a population drain from the north.
She spoke out after the Highlands and Islands of Scotland European Partnership submitted evidence to a Scottish Government committee seeking evidence on the possible impact of Brexit.
The body represents councils from across the north including Highland, Moray and the island authorities, as well as public bodies such as the University of the Highlands & Islands and Highlands & Islands Enterprise.
Their submission suggests that the lack of a policy framework and a possible reduction in levels of financial support could mean a return to the problems of previous decades.
Speaking yesterday Mrs Davidson said: ""My underlying fear in all of this is that we spent the last 50 years in particular growing the population of the Highlands.
"I know it's patchy in places but overall we've grown the population of the Highlands and we've been growing economic opportunities.
"My underlying fear is we'll do our level best to mitigate the damage and we'll absolutely keep going on growing the economy and doing what we can and I believe there still is huge opportunities in the Highlands.
"But I don't want to wake up in 20 years time and find our population has started to drop and we're not keep the young graduates that we were hoping to keep and much of the good we've been doing begins to unwind.
"That's my fear."
She is due to meet with Scottish Secretary David Mundell next month and says the north needs to make its voice heard with the Scottish Government.
The north has enjoyed a short term benefit from the Brexit vote through an increase in tourism this summer.
Mrs Davidson added: "A lot of it has been extremely positive and I would re-emphasise how welcome overseas visitors are to the Highlands.
"They are part of the way our population has been growing and usually within one generation they are absolutely embedded in what we do, the youngsters are playing shinty and it is terrific.
"I really want to continue to reassure people how welcome they are."