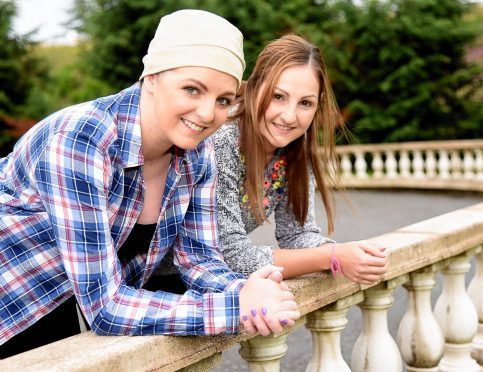 Motorcycle crash survivor and judo hero Stephanie Inglis was honoured at an emotional and glitzy sports awards last night.
The Inverness star was named "Team Scot of the Year" winner, just a few months after a fight for her life.
She was heralded alongside some of the country's elite athletes at the Team Scotland Scottish Sports Awards at Edinburgh's International Conference Centre.
Stephanie, 27, recently returned from a dream holiday at Walt Disney World in the Us that was delayed by her accident in Vietnam.
In May, she suffered life-threatening head injuries and was put into an induced coma after her skirt was caught in the wheel of a motorcycle taxi yanking her from the bike onto the road.
The young English teacher was returning home from work at the time.
The Commonwealth Games silver medallist continues to make steady progress in her battle to regain full fitness.
Speaking last night, she reaffirmed that it remained her ambition to return to the highest level of her sport.
Joined at the party by her parents Alison and Robert and sister Stacey, she said: "This means a lot. After the year I've had, it's nice to be recognised as 'Team Scot of the Year'.
"It gives me a wee boost and a wee bit of positivity to keep my rehab going as strong as it's going. I'm doing good. I'm getting better every day. I've got good support behind me. I've got my physio and other therapist appointments which help push me on.
"I came back from the holiday a lot more refreshed which has helped my recovery."
Steph still suffers tiredness as a result of the crash but is gradually regaining her strength with a daily fitness regime including a regular swim.
As for the longer term future, she said: "I've been allowed back on the mat doing really light judo movement, which is good. It's still the plan to return to competition."