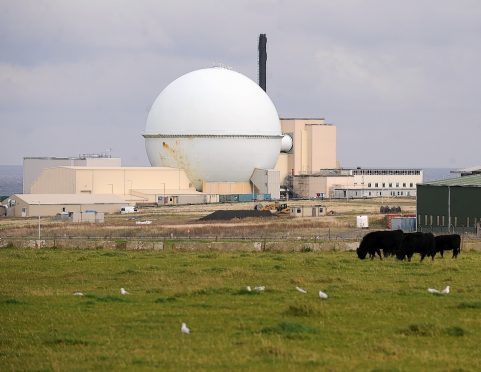 Anti nuclear campaigners claim an inadequate runway at Wick Airport is justification for halting airborne nuclear cargoes between Dounreay and the US.
Military flights carrying highly enriched uranium have just begun and are set to continue for several years.
Local SNP MP Paul Monaghan has claimed the planes are unable to take off safely because the runway is too short.
He bases his concern on research that claims to show the US Air Force C17 Globemaster requires a "safe" runway length of 7,600ft.
Wick John O'Groats Airport, which was recently upgraded by the UK Government at a cost of £8million, is 6,000ft long.
Mr Monaghan, who represents Caithness, Sutherland and Easter Ross, said: "I'm very concerned to learn that the huge Boeing aircraft being used cannot take off safely from Wick John O'Groats due to the short runway length.
"Information brought to my attention suggests that despite the enormous expenditure upgrading the runway at Wick, there's been no change in runway length. It's simply too short for the Boeing manufactured Globemaster aircraft.
"It's worth noting that the airport is less than 1,600 feet from houses, schools and businesses in Wick."
He claimed that inbound and outbound flights were routed through RAF Lossiemouth to be drained of some of their fuel to reduce weight to enable landing at Wick before refuelling at Lossiemouth prior to heading back across the Atlantic.
Mr Monaghan has written to the Prime Minister Theresa May, urging her to intervene to halt the flights immediately "until expert safety reassurances are provided."
Tor Justad, chairman of Highlands Against Nuclear Transport, said: "This latest revelation confirms that our campaign to retain all nuclear materials at Dounreay under constant monitoring is the current safest option.
"That would remove the risk involved in transporting weapons-grade uranium by air 4,000 miles which, along with the rail and sea movements, are disasters waiting to happen."
The Nuclear Decommissioning Authority refuses to confirm that the flights are happening.
A spokeswoman at Dounreay said: "Our priority is to comply with regulations governing the safety and security of nuclear material.
"Compliance with the regulations includes protecting information about routes, times, locations and dates."
A spokesman for Wick John O'Groats Airport said: "We don't comment on specific aircraft movements.
"However, all permitted movements comply with the operating protocols and requirements of the airport."