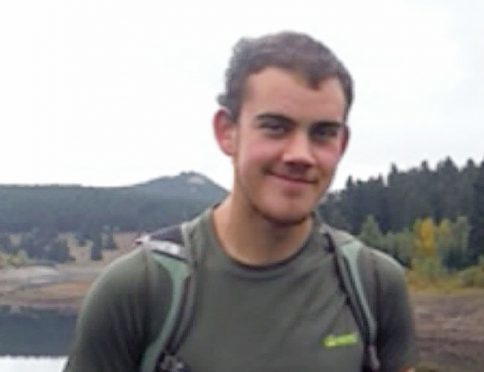 The family and friends of a mountain rescue team member who was killed in a climbing accident have raised more than £7,000 for his remaining colleagues.
Joe Smith and Simon Davidson died after falling from Stob Coire nam Beith in Lochaber on January 16.
Mr Smith, 23, of Kinlochleven, was a member of Glencoe Mountain Rescue Team (MRT) – which was called out to search for the pair.
And his family and friends have taken part in sponsored charity events to raise money for the team in his memory.
Glencoe MRT leader Andy Nelson explained that many of Mr Smith's family and friends completed the Three Peaks of Yorkshire and Lancashire and the men in his family, including his father Tom, entered Glencoe Marathon last weekend.
Mr Nelson said they were very grateful for the donation, but had yet to decide what to spend it on.
He said: "We've got several projects on the go at the moment, including raising about £50,000 for a new fully equipped vehicle.
"However, we would like this money to go to a specific project so we can remember Joe by it.
"So we're thinking about using it for the installation of a new IT suite in the mountain rescue centre that would improve our mapping capability and communicating that mapping between ourselves and the police."
He added that the Smith family had become good friends of the rescue team.
"They have become part of the Glencoe MRT family," said Mr Nelson.