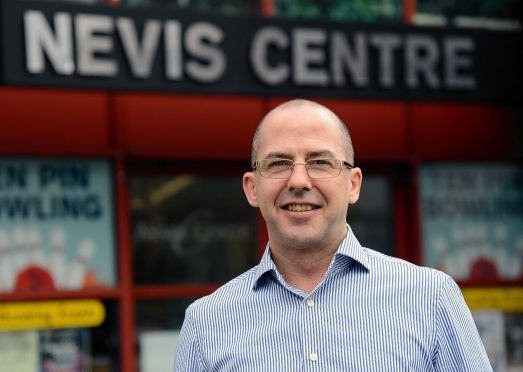 The curtain could come down on Lochaber's main arts venue as a result of a potentially massive Highland Council grant cut, it has been claimed.
The Nevis Centre in Fort William faces having its funding slashed from £166,000 to £91,000 within two years.
The Press and Journal has learned that the council considered terminating the grant altogether while maintaining the level of some other leisure facilities – but increasing its grant to the lucrative Aviemore Highland Resort from £150,000 to £180,000 in the same period.
The Nevis Centre's 22 staff have been assured their jobs are safe for now but there is "grave concern" that the second phase of the proposed cut, in 2018-19, would be excessive.
The draft figures feature in a budget report to today's education, culture and adult services committee by Highland Council head of resources Brian Porter.
Critics have been quick to highlight that the region's biggest theatre, Eden Court in Inverness, faces a mere £10,000 reduction, leaving it with £496,954 of annual council funding in 2018-19.
The charity-run but council-owned Nevis Centre generates revenue of about £600,000 a year and boosts the local economy by considerably more.
Locals have successfully brought it back from the brink after financial misfortune under previous management but fear essential refurbishment would be unaffordable if the grant reduction is as much as £75,000.
Fort William and Ardnamurchan member Andrew Baxter said: "I suspect this funding cut could prove fatal. The whole Lochaber community will be concerned to see the future of the Nevis Centre potentially threatened.
"In essence, it's the Eden Court of Lochaber – a vital facility – and we feel it merits similar support.
"They've just recovered from significant funding difficulties and the board have worked tirelessly to stabilise their finances."
Caol and Mallaig councillor Ben Thompson said: "After fully funding swimming pools, to give the bulk of the rest of the money to Eden Court and hardly anything to anyone else seems to me an odd methodology."
Nevis Centre manager Kenny McLaughlin said: "It's going to be hard but we can work with next year's figure of £134,000. We'd need to re-evaluate the following year."
Echoing that, Sheana (CORRECT) Fraser, chairwoman of the centre's board, said: "Obviously, we'll have to make economies. We'll not be able to do the renovation and refurbishment work we'd planned. The following year gives me grave concern."
The nearest comparable alternative venues to the Nevis Centre would be Oban's Corran Halls, 50 miles away, or Eden Court which is almost 70 miles north.