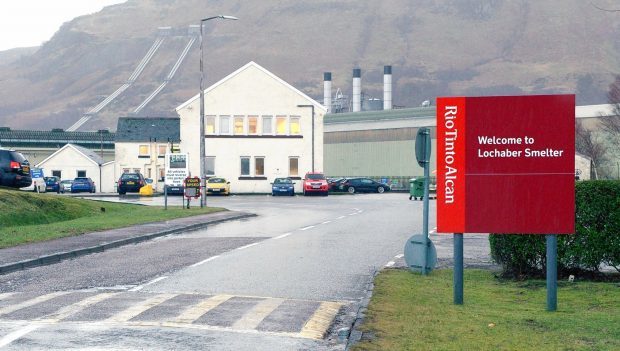 Concerns have been raised about the "lack of transparency" over the future of 150 Rio Tinto jobs in the Highlands.
Local Labour MSPs Rhoda Grant and David Stewart called on the mining giant to inform the staff in Lochaber about its plans for the sites.
Last week, it emerged that a sale of the smelter and estate had been judged by the company to provide the "best potential for a long-term and sustainable future for the operations".
Rio Tinto had previously announced in January that the future of its Alcan aluminium plant and hydro-electric power stations in Fort William and Kinlochleven would be considered as part of a review.
The smelter – which is the last of its kind in the UK and dates back to the 1920s – employs about 150 people directly, as well as supporting about 400 workers in supply chains.
Mrs Grant, who has spoken to the firm since Friday's announcement, said: "I am concerned about the lack of transparency, especially as there are so many skilled jobs reliant on Rio Tinto remaining in Lochaber.
"It has been many months since the firm started this process and, although I have had a number of meetings with the local management and found them very approachable, the amount of information on the table is now scant.
"Staff need more information as this has been hanging over them for too long."
More than 1,000 local residents have joined together to try to buy the Rio Tinto assets in Scotland's largest community buy-out, although the East Lochaber and Laggan Community Trust has declined to comment on the latest developments.
A spokesman for the Rio Tinto conglomerate said: "Following a thorough review of all options, we have today advised our employees that we have concluded that divestment provides the best potential for a long-term and sustainable future for the operations, its employees and the development of economic activities around Fort William."
He added: "We're continuing discussions with a preferred bidder for a potential sale of the entire operation."