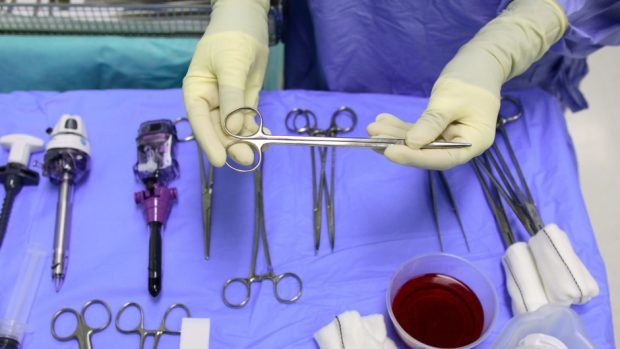 Hundreds of operations have been cancelled across the north of Scotland over the last three months – because there is not enough space for them to be carried out.
As many as two patients a day have been let down by NHS Grampian and NHS Highland between July and the end of September this year.
A total of 383 operations were cancelled over the three month period because of non-clinical reasons or a lack of capacity at hospitals including Raigmore and Aberdeen Royal Infirmary (ARI).
The figures have led to fierce criticism of the Scottish Government, with Liberal Democrat MSP Mike Rumbles accusing the administration of failing to properly fund the health boards.
Health Secretary Shona Robison said the number of cancelled operations had "remained stable" in September and that there was ongoing investment to try to reduce the number of cancellations.
But Mr Rumbles said: "Withdrawing vital procedures because of capacity and a shortage of staff or beds is simply not good enough.
"It's clear that something has gone wrong.
"Regular shortfalls in the amount of beds, staff and resources to care for patients in NHS Grampian is symptomatic of the challenges to our health service in Scotland after a decade of having the SNP in charge."
In NHS Grampian, 198 operations were cancelled between July and September this year, while 185 were cancelled in NHS Highland.
Scottish Labour's health spokesman Anas Sarwar added: "Hospitals in the north-east and the Highlands are struggling to cope, leading to significant numbers of cancelled operations.
"That should have SNP Health Secretary Shona Robison asking hard questions, but instead she has taken a vow of silence. After a decade of SNP mismanagement our NHS deserves better than this."
Ms Robison said a £200million project to build six elective treatment centres – including at Raigmore and ARI – would help cut down the number of cancellations.
She added: "Health boards work to ensure disruption to patients is always kept to an absolute minimum, and any postponed procedures will be rescheduled at the earliest opportunity.
"We have made it clear to boards that patients with the greatest clinical need, such as cancer patients, should not have their operations cancelled."
NHS Grampian and NHS Highland said they did not take the decision to cancel operations "lightly".
A spokeswoman for the Grampian health board added: "There are over 30,000 operations carried out each year and the number postponed are a very, very small percentage of cases, usually as few as between 1% and 2%."
A spokesman for NHS Highland said: "The decision to cancel a patient is not one that we take lightly and all efforts are made to ensure that any cancellations are kept to a minimum.
"Any patients that have been cancelled are prioritised and rebooked as quickly as possible."