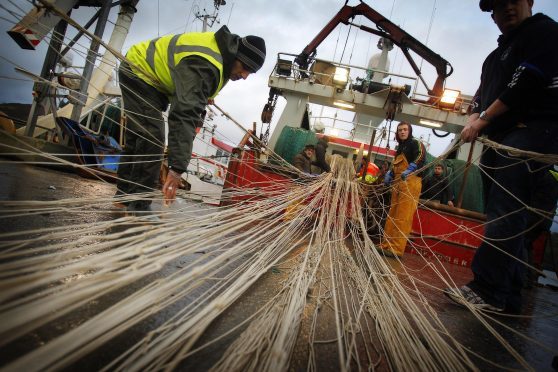 The marine accident watchdog have called for a new law to force fisherman to wear lifejackets after nine deaths at sea this year.
The Marine Accident Investigation Branch (MAIB) today publishes three reports into separate fatal fishing accidents – and in all three cases, the victims were not wearing lifejackets when they drowned.
The MAIB has said that all four men might have survived had they been wearing a life jacket when they entered the water.
Gerard Gillies, 42, from Vatersay died when he fell overboard in the Sound of Mingulay from the crabber Annie T on October 4 last year.
Craig Reid, 25, from the Black Isle went overboard from the trawler Apollo north west of the Orkney islands on April 16 this year.
One man was drowned and another was lost at sea on the Pembrokeshire coast when they went overboard from the Harvester potter on April 28.
The MAIB has today recommended that the Maritime and Coastguard Agency (MCA) moves quickly to introduce legislation to make it compulsory that fishermen wear life jackets on commercial fishing vessels.
Chief Inspector of Marine Accidents Steve Clinch said: "The MAIB rarely recommends the introduction of new legislation to solve safety problems, but the rate that commercial fishermen are losing their lives due to drowning shows no sign of reducing.
"Indeed, this has been a particularly bad year: the MAIB has investigated the deaths of nine commercial fishermen, and today is publishing three reports covering the deaths of four. All four might well have survived had they been wearing a lifejacket when they entered the water.
"In the cold waters around the UK survival time can be measured in minutes unless a life jacket is being worn. However, this message is not getting home despite a three year campaign that has seen almost every commercial fisherman in the UK receive a free life jacket."
He continued: "In order to prevent further unnecessary loss of commercial fishermen's lives, I am therefore recommending today that the MCA moves quickly to introduce legislation making it compulsory for fishermen to wear personal flotation devices on the working decks of commercial fishing vessels while they are at sea."