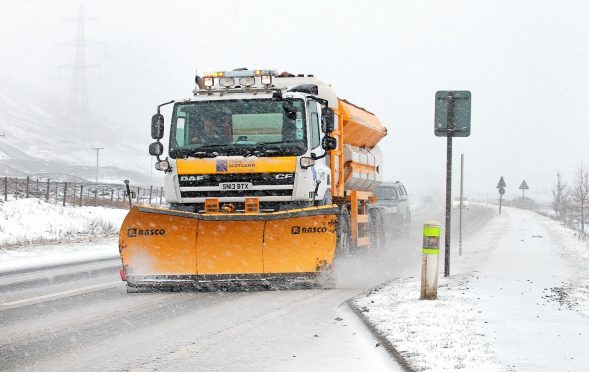 Highland Council is ready for whatever this winter throws at it, according to a brave call yesterday.
The region's community services officials are confident the road gritting fleet is primed for the worst with adequate salt stocks fully replenished over the past two months.
Highland will have around 60,000 tonnes in stock for the start of winter and "no concerns" about future provision of deliveries from its supplier.
The total salt usage last winter was 50,300 tonnes, which equated to about 30% (£1.27million) of the overall cost of the service last year.
The winter fleet has been mobilised, serviced and salt spreading equipment checked.
The fleet includes 105 gritters, 45 footpath tractors and a snow cutter with more than 200 staff providing winter maintenance services.
The service has introduced 20 new vehicles, the first of which have arrived. The others are expected to be delivered by December.
Community Services staff involved in winter services provision at area level have received refresher training on the council's weather forecasting service.
Community services chairman Allan Henderson said: "We have the supplies and resources and are already providing a winter service this year in the Highlands, according to the council's policy."
The council's winter roads maintenance budget for 2016-17 is £5.2million. The authority is responsible for 4,200 miles of roads.
The trunk roads are the direct responsibility of Transport Scotland and Bear Scotland.