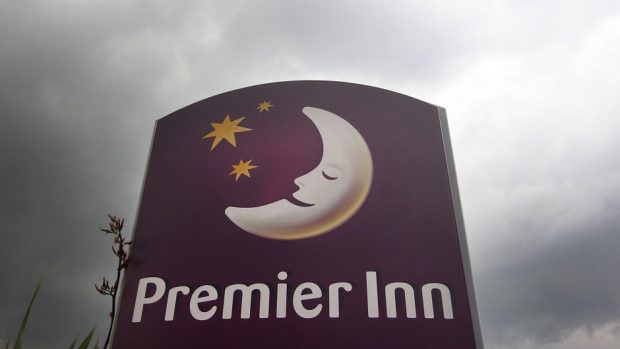 Multimillion pound plans have been unveiled to build a new hotel on a prominent "eyesore" site in Aviemore.
Premier Inn has applied for permission to open a new 60 bed offering in the village – paving the way to bring £5million of investment and 30 jobs to the area.
It would be built on the site of the former Cairngorm Service Station on Grampian Road at the southern end of Aviemore.
The garage has been closed since 2005 and the shell of the petrol station was demolished in recent years.
A previous plan for a 53-bed budget hotel was approved by the Cairngorms National Park Authority (CNPA) in 2011 but the development never materialised.
The new plans involve building a 60 bedroom hotel with breakfast and restaurant facilities, as well as a car park with 53 spaces.
Artists impressions submitted with the proposal shows a 2.5-storey building facing on to Grampian Road, which is considered a key gateway into Aviemore.
The building would be higher at the back as the site slopes steeply away towards the River Spey.
The previous plan, although consented, sparked some concern about the visual impact of building on the site.
In their planning statement, the applicant says they would use landscaping and setting the building back from the road to minimise any negative effect.
Aviemore Community Council will consider their stance on the application at a meeting tonight – but chairman John Grierson said the body had not objected to the previous application.
He said the site was one which was in urgent need of being tidied up.
Mr Grierson said: "The site is in desperate need of something being done to tidy it up.
"It really is an eyesore at that end of the village and it has been for really too long now."
Nick Johnson, Premier Inn's acquisition manager for Scotland, said "We've been looking for a site in Aviemore for several years and are excited at the prospect of regenerating this site, which has been vacant for 11 years.
"We're focused on making a positive contribution to the community; if approved, the new hotel would bring 30 jobs to Aviemore, and provide £5million of investment in the area."
The application has been submitted to Highland Council but will ultimately be determined by the CNPA.