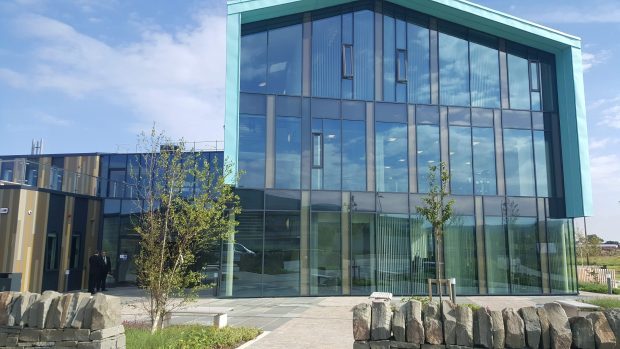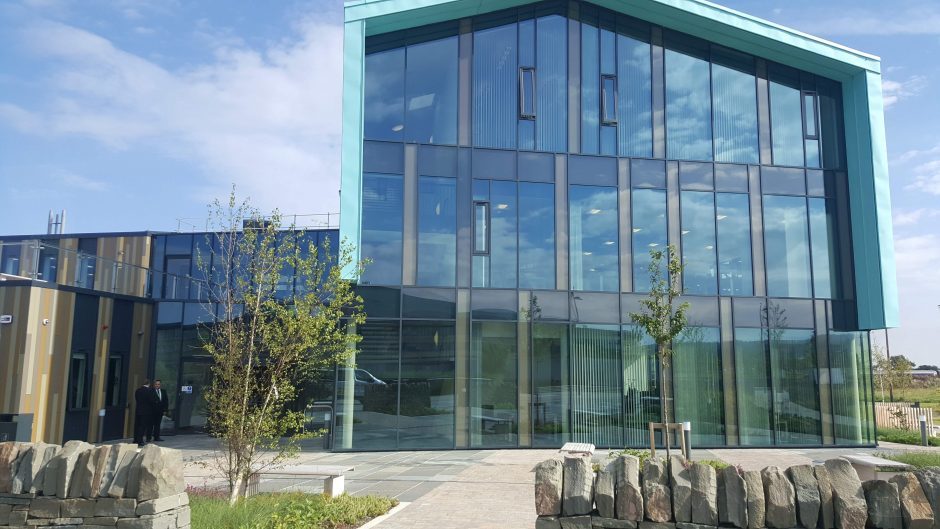 The Scottish Government was last night accused of jeopardising 50 years of progress in the Highlands after axing local control of the region's business agency.
Fears were raised that the "death knell" had been sounded for Highlands and Islands Enterprise (HIE) after SNP ministers moved to scrap its dedicated board.
First Minister Nicola Sturgeon was accused of breaking her promise to the region as opposition politicians joined forced to condemn the "totally unacceptable" decision.
Highland Council leader Margaret Davidson claimed "50 years of achievements by HIE could be wiped" if the shake-up goes ahead.
A review last month recommended that a new single board should be set up to co-ordinate the work of HIE, Scottish Enterprise, Skills Development Scotland and the Scottish Funding Council.
But Deputy First Minister John Swinney this week provoked a furious response when he confirmed the Holyrood government's intention to back the plan.
Islands Minister Humza Yousaf insisted yesterday that the enterprise agency would continue, saying: "What we've said is HIE will remain, that service delivery is important on the ground, that will remain."
But Conservative MSP Donald Cameron told him: "This is not mere administrative tinkering, it is the death knell for HIE as we know it and it is nothing short of shameful."
Labour MSPs have called for an urgent debate in Holyrood about the decision.
Highlands and Islands MSP Rhoda Grant said: "The government has to come back from this wrong-headed decision, listen to the concerns expressed pretty much unanimously throughout the Highlands and islands and give us back our board."
HIE celebrated its 50th anniversary last year, with its forerunner the Highlands and Islands Development Board having been established in 1965 in an attempt to tackle the region's high unemployment and dwindling population.
The agency, which has just moved into new £13million headquarters at Inverness Campus, supports more than 600 businesses across the north and claims to have played a part in growing the population by more than 20% since its creation, while rebalancing the local economy.
It was also involved in helping to secure a £330million deal this week to safeguard the future of the historic smelter and hydro power scheme in Lochaber.
In September, SNP leader Ms Sturgeon appeared to pour cold water on any changes affecting the agency, saying: "HIE has done a fantastic job over the last 50 years. I can give the assurance that we will make sure it is in a position to continue to carry out those functions and provide the excellent services it does to the Highlands of Scotland."
On a visit to Skye yesterday, Scottish Liberal Democrat leader Willie Rennie claimed HIE would be "run from the central belt by a super quango board".
He added: "This breaks a promise by the first minister to protect Highlands and Islands Enterprise."
Mrs Davidson, the independent leader of Highland Council, said: "Fifty years of achievements by HIE could be wiped out with a centralised board which would simply transform HIE into an outpost of the development agency empire.
"The Highlands and islands are unique in Scotland with their special geography and locations. We are on the brink of Brexit and there is enough uncertainty about the future without adding to it."
But a Scottish Government spokesman said: "We recognise the different social, economic and community development challenges facing the Highlands and islands which is why we will maintain dedicated support which is locally based, managed and directed by HIE.
"However, we also want to ensure the Highlands and islands benefit from better national co-ordination with organisations like Skills Development Scotland to provide the best possible support to business, which is why we plan on establishing a strategic board for the whole of Scotland to ensure every part of Scotland is able to play a part in securing our ambitions for a more prosperous and inclusive Scotland."