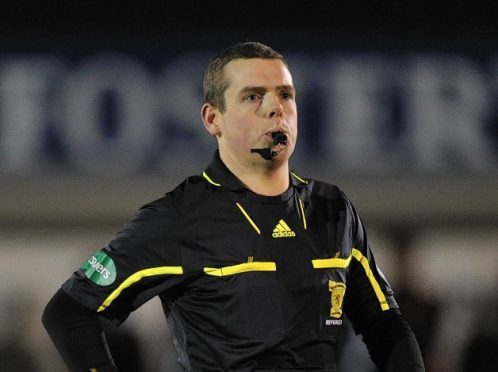 Highlands and Islands MSP Douglas Ross has faced down calls for his resignation after he missed a Holyrood meeting to officiate a Champions League football match.
Mr Ross, who is also a Moray councillor, has come under fire after it emerged that he acted as a linesman for Sporting Lisbon vs Real Madrid on Tuesday night instead of taking part in a parliamentary committee.
He also missed a Moray Council policy and resources meeting.
SNP opponents accused the Tory politician of "blatantly disrespecting" the people who voted him into power, and demanded he resign from the justice committee.
Yesterday, Mr Ross insisted his elected roles remained his "main priority".
But he vowed to continue refereeing, and said he hoped his ascension to the grand stage would encourage others into sport.
He said: "I have never hidden the fact I am a referee and that I can be appointed to matches across the world.
"I'm not making excuses, I missed a committee meeting at parliament and understand why some people thought this was wrong.
"I have dedicated more than a decade of my life to refereeing.
"To now share a pitch with some of the top names in football is a huge honour, and something that hopefully others can support.
"The majority of people I speak to don't want politicians with no outside interests, and if my refereeing at a high level can encourage others to get involved in sport, or become referees, then that's positive."
Mr Ross added that the £40,000 figure he declared as earning from refereeing includes the cost of travel and accommodation that he is provided with.