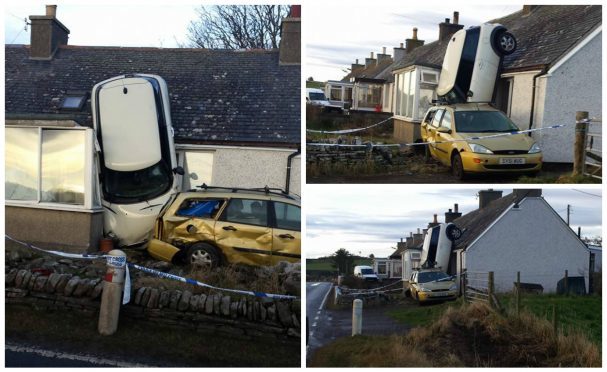 Locals have been left baffled after discovering a vehicle crashed half way up a Highland home.
The white Mini was discovered laying against a cottage off the A99 road near Swiney, around one mile west of Lybster.
Barry Booth was on his way to work when he decided to stop and get a picture of the scene.
The 39-year-old from Wick said he couldn't believe his eyes when he came across the white Mini lying half way up the building.
"I was told about it and I was on my way to work so I was only a few hundred yards away so I couldn't resist taking a look," he said.
"I couldn't believe it when I saw it. It really is something.
"My wife was devastated when I showed her the pictures though because she loves Minis. I just bought her one so it was sad to see it in that kind of state."
Resident have been left stumped for an explanation so far but local reports suggest the female driver of the vehicle, believed to be from the Caithness area, was left shaken by incident but was left largely uninjured.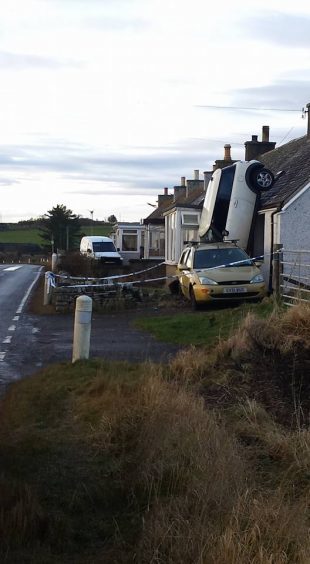 "I actually used to live next door and my front window was only about twenty yards away from where the car ended up so I know the area well," said Mr Booth.
"The road coming off it is on a straight but it's a fast little road. It has been cold so maybe there could have been some black ice but I really have no idea what could have caused it."
A spokesman for Police Scotland confirmed they are aware of the incident but declined to comment any further.