Highland Council's opposition leader is at the centre of a row after being snapped parking in a disabled bay without a blue badge.
Maxine Smith parked in one of the bays close to the entrance of Raigmore Hospital in Inverness while visiting her mother.
A passer-by took a picture of her car with its personalised number plate and posted it online – opening her up to a barrage of criticism.
Last night the SNP group leader insisted she had "reluctantly" decided to park in the disabled bay as she is still struggling to walk after a recent knee operation.
But residents – who in recent weeks have seen a clamp down on rogue parkers – have been less than forgiving.
The photograph emerged as the local authority announced it was rolling out further restrictions – with only permit-holders now allowed to use its HQ car park between 8am-4pm on weekdays. Those who flout the rule will be charged £60.
Ms Smith was visiting her 84-year-old mother, who is recovering from the same knee surgery that left her immobile in recent weeks.
She insisted she had sought another space, but ultimately opted to use one the disabled bays close to the building to avoid having to hobble from the other end of the packed car park.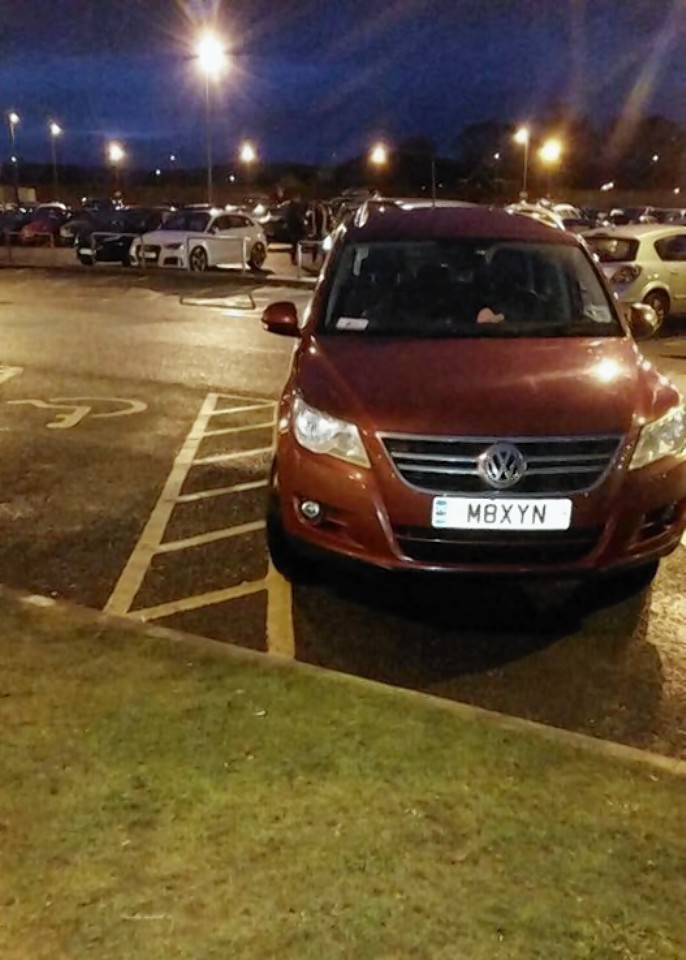 And she described the public humiliation of her faux pas as like "being in the stocks".
Among the critics, Dougie Cameron said: "Should be an instant penalty. Just because she's a councillor doesn't allow her to break the law. Out of sheer political correctness, she should publicly apologise to those who are less fortunate."
And Sandy Thom wrote: "Highland Council have just reintroduced traffic wardens and tightened up on illegal parking, including churchgoers on Sunday mornings – and this is how a councillor acts.
"It's disgraceful but not unexpected."
Not all were critical. Marie Hamilton wrote: "She does have a disability. She struggles to walk at the moment after her knee op."
Ms Smith, 57, posted a response online stating: "I've just had an operation – a total knee replacement – and cannot walk far or easily. I was visiting my 84-year-old mother."
Messaging the photographer who captured the moment, she asked: "Would you like me to send a photo of my scar?"
They replied: "No, you can keep the scar. Just show us the blue badge, otherwise you're breaking the law."
Speaking yesterday, Ms Smith said: "I was shattered. There were no 'ordinary' spaces; there were loads and loads of disabled spaces. I really, honestly, struggle to walk. I'm in a lot of pain.
"It's pretty disheartening when you do a (council) job you work really hard at, and then the minute you do one thing wrong you get hundreds of people throwing stones at you. It's like being in the stocks."
It is the second parking row the beauty salon owner has been involved in.
She once complained to the Cromarty Firth Port Authority about having to walk too far from its car park in high heels.
On that occasion, she was told she would have to pay £50 for an official pass but demanded a free one, claiming she was visiting her constituents on the harbour yard.
At the time, Ms Smith said: "Given that I'm always wearing high heels and business attire, this is not practical, not to mention the inclement weather and safety issues walking half a mile round the base to the farthest away company."
The port authority responded saying it had no objection to her visiting her constituents in working hours, but added: "The authority are of the view that it's not appropriate, in the interests of good security, to issue her with a permanent pass."