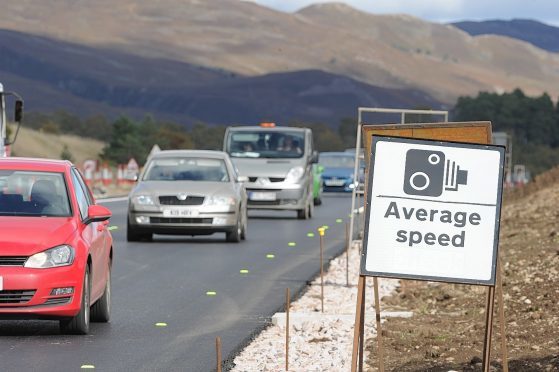 Motorists are being asked to plan ahead for months of traffic restrictions on the next section of the A9 to be upgraded to dual carriageway.
Work will start on he road between Glen Garry and Kincraig next week.
The ground investigations, part of the A9 Dualling programme, will begin on Thursday December 8 and are expected to take 16 weeks.
Work will be stopped over the Christmas and New Year periods from December 23 to January 9.
Although most of the work will not be carried out on the existing road, the traffic management measures will be in place to allow work beside the carriageway to be carried out safely.
The traffic management arrangements will include short, alternate single file traffic sections controlled by temporary traffic signals.
A Transport Scotland spokesman said: "This ground investigation is needed to get vital information on the existing ground conditions in the vicinity of the A9 carriageway between Glen Garry and Kincraig as we progress our plans to dual the road. This is the latest in a series of ground investigations taking place along the route.
"We apologise for any inconvenience these works will cause and would thank road users and local communities in advance for their patience over the next few months. The contractor will closely monitor the operation of the traffic management measures to ensure that delays are kept to a minimum."
The scheme is part of the Scottish Government's £3billion work to upgrade 80 miles of single carriageway along the A9 between Perth and Inverness by 2025.
Economy Secretary Keith Brown said earlier this month: "The A9 dualling programme between Perth and Inverness is one of the largest and most challenging infrastructure projects in Scotland's history and building on the vital ground investigation work over the summer, this latest ground investigation contract will help inform the design work for two of the sections to be dualled on the central section of the route, totalling over 12 miles."
Public exhibitions have taken place in Tomatin to give residents the chance to view proposals for the Tomatin to Moy section of the A9 dualling.
The section, which is the most northerly to be dualled in the project, is just over five miles in length and will plug the gap between the existing dual carriageways from Inverness to Moy and Tomatin to the Slochd Summit.