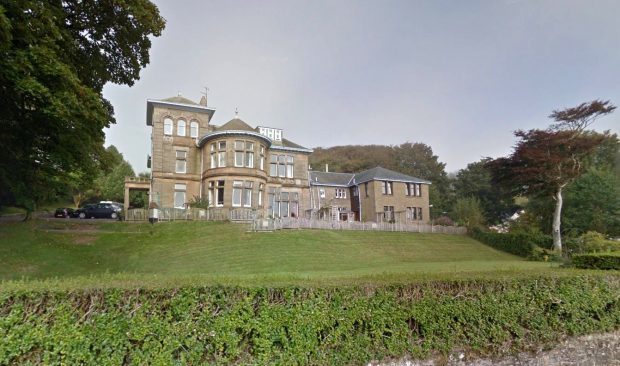 Dementia sufferers in one of Scotland's oldest care homes could be forced to move at least 100 miles from their family unless it can be saved from closure.
The Campbeltown care home is funded by donations received from Crossreach, an arm of the Church of Scotland, and is understood to be losing £250,000 a year.
Owners of 24-bed specialist dementia facility Auchinlee Care Home in Campbeltown, Argyll, have called on the local council authority to step in and help.
A decision on the future of the care home, which first opened in 1952, and its 16 frail residents, is expected later this week.
The only other care home in Campbeltown is full and relatives of Auchinlee's residents face uprooting them miles from the area.
One man, who asked not to be named, said the nearest available home for his elderly parent was 100 miles away in Oban.
He said: "The people already in the care home are mainly local people who are visited frequently by friends and family.
"If they have to be taken out of their home and their local environment, it's taking away the potential for visitors because not everyone can travel 100 miles two or three times a week to visit a relative.
"The very nature of the illness dementia is that you are supposed to keep these people in a place that they know, but to be tossed out of their home and relocated to a strange location, in a strange residence, with strange staff – it's going to shorten their lives."
Argyll and Bute has the highest percentage of over-65s in Scotland, but the struggle to find qualified staff locally has ramped up the costs for rural care homes.
Peter Bailey, chief executive of Crossreach, said he understood residents' relatives faced an "unsettling period".
He added: "Unfortunately there are long-term real difficulties recruiting care staff in the local area, which has led to us regularly having to rely on agency staff being brought in at great expense from the Central Belt.
"Crossreach is a charity and in the difficult financial climate in which we are operating we must ensure we get to a point where our expenditure is within our overall income."
Dr Donald Macaskill of Scottish Care, the umbrella body for private and voluntary care providers, said staff shortages are at "critical level" with near one in four nursing posts vacant.
Argyll and Bute Health and Social Care Partnership said it was keen to achieve "the best possible outcome for the residents".