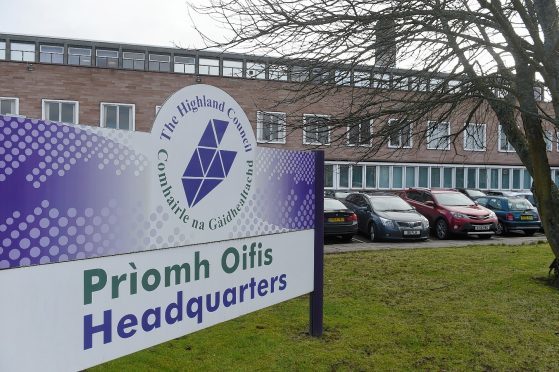 A "salary sacrifice" scheme giving council staff an option to buy more holiday time is the latest emergency measure in Highland to balance the authority's books in the face of further multimillion-pound budget cuts.
Opinion is divided on the idea – but has fuelled fears for some that the lack of any formal cover for those off work will pile pressure on colleagues.
A year after 340 people took up an offer of voluntary redundancy, Highland Council has offered staff up to 20 days annual leave – unpaid.
Teachers are not eligible and the council has also emphasised that frontline personnel serving the most vulnerable will also be excluded.
The scale of take-up of the "HolidayFlex" scheme in Highland is not yet clear.
Staff had until last week to apply for dates they wished to take for 2017. Details will be circulated to councillors in due course.
The incentive allows staff to buy extra annual leave and "spread the cost over the year" in deductions from their gross salary.
A selling point was to "get to enjoy more time on your hands" and reduce tax and National Insurance bills.
The GMB union, with 4,000 members at Highland Council, warned it would affect pensions.
Spokeswoman Liz Gordon said: "As Highland contemplates ferocious budget cuts, this scheme raises the question – how do they spread the load on the back of voluntary redundancies?"
Richard Whyte, regional officer for the Unite union, with 500 members on the council, also urged people to think carefully.
He said anything exacerbating the effect of fewer council jobs should be "analysed through the lens of the impact on those continuing to deliver services to the best of their abilities."
Liberal Democrat group leader Alasdair Christie doubted that many staff would have registered an interest in the scheme.
Amid concerns from some observers about vulnerable council customers being impacted, a council spokeswoman said: "The circumstances of all staff in different settings will be assessed, in terms of their situations, likely savings and the impact on service delivery."
A spokesman for the Scottish Government said annual leave and remuneration was a matter for local authorities, their staff and unions.