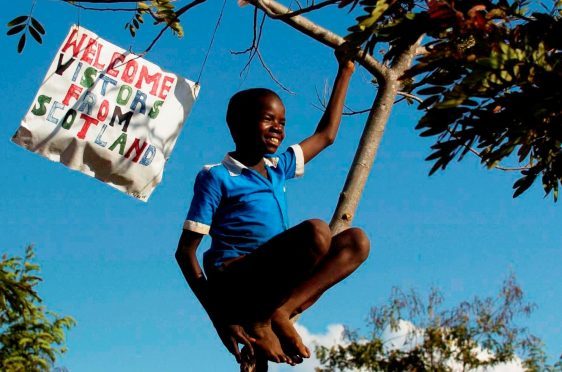 Young people in the Highlands who plan to volunteer in Africa are being invited to apply for a special grant.
The Livingstone Volunteers scheme is to help support the fundraising efforts of those young Scots who have the chance to volunteer in Africa, but are struggling to raise travel and sponsorship costs.
It is run by the McConnell International Foundation, which believes that volunteering in a developing country helps Scottish youngsters widen their horizons, grow in confidence and understand the world a bit better.
The 2017 scheme will focus on young people aged from 15 to 19 years who have secured a volunteer placement on their school's 2017 trip, or with a similar organised group, to sub-Saharan Eastern Africa, The grant on offer is £500 and will be a contribution to the volunteer's own fundraising efforts.
A spokeswoman for the McConnell International Foundation said: "We are especially keen to target the north and east of Scotland, as it is our aim to try and encourage more applications from these regions.
"In previous years we received applications from Aberdeen, Inverness, and the Shetland Isles, and we would like to consolidate and expand the presence of the scheme's purpose and availability of £500 grants in these areas."
An application form for the grant can be found at mcconnellinternationalfoundation.org . Applications for 2017 close on December 23 this year.
The McConnell International Foundation was established in 2012 by a group of politicians and others who, at different times, were involved in the Scottish Government during the early years of Scotland's new parliament, founded in 1999.
Led by Lord Jack McConnell, the foundation seeks to "inspire, organise and empower those who aim to make a positive difference in the world".