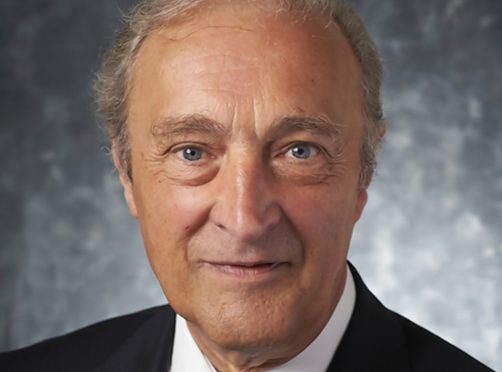 Democratic decision making is being crushed by Highland Council's deepening fear of appeals over rejected planning proposals, according to a city councillor.
Inverness South independent member Jim Crawford was speaking yesterday in the wake of a victory by housebuilder Tulloch Homes Ltd.
Councillors had blocked its plans for adding a deck to two-storey homes at Parks of Inshes on the south side of the city claiming they would be "imposing." A Scottish Government reporter has since overruled them.
Tulloch had already secured permission for a 63-home development.
Mr Crawford said: "Here, again, we have an unelected person coming up from Edinburgh, overturning a decision of a democratically-elected planning committee.
"If this is going to happen – and we have to accept any decision made by our senior officers in planning – there's no point in having a committee at all.
"We're there to listen to their recommendations, agree or not – if we agree, fine. If we don't agree we've to point out why. And we have to have objections material to planning. We're careful to do that.
"This is democracy at work locally but when it comes to a major development the council are terrified. They're increasingly worried that if we refuse such a development the applicant will go to appeal, taking up officers' time and a lot of money, and very often I feel that they're leaning over backwards to accommodate major developments rather than oppose them when they know they're wrong."
He cited a recent example of approval for a controversial SSE substation at a beauty spot at Garbole near Tomatin.
"We've got a big one coming up at Culloden Battlefield where SSE are going through the site with pylons. If that comes forward for approval, I think there'll be international opposition to it."
His ward colleague Thomas Prag, who moved the motion to refuse the revised Tulloch proposals, said that he did not share the concerns.
He said: "The reporter has to look at it from the council's stated policy point of view and we must make decisions which are defensible by referring to our published policies."