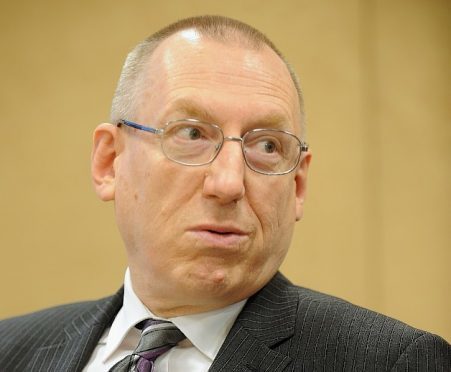 Highland Council remains at loggerheads with the Scottish Government over the true impact of Holyrood grant settlements.
Finance chiefs in Inverness say services in Highland are £15.2million worse off while the Scottish Government insists it will receive a "fair share" of core funding plus an extra £4.8million to spend on services.
Highland finance director Derek Yule told councillors last week that Scottish Finance Secretary Derek Mackay's budget presentation was "misleading" and council leader Margaret Davidson spoke of "smoke and mirrors" from the Scottish Government.
After further analysis of the figures, Mr Yule said yesterday (TUES) there was "a net £15.2million reduction in the council's core budget for existing services."
He acknowledged a decision allowing councils to retain extra income generated from upper band council tax increases along with an additional £120million Scotland-wide for schools, an extra £107million to help pay the "living wage" and £60million more for childcare provision.
But Mr Yule also highlighted "what the minister didn't say".
The director said Scottish councils' core grant was being cut by £350million.
"In light of additional funding from NHS block grant, councils will have the option to reduce their funding to health and social care by a maximum of £80million," he said.
"NHS funding for health and social care integration is included in the total general cash uplift for the NHS. This ring fencing means a lower level of increase for NHS core funding.
"By including in the NHS and local government figures it could be argued that there's been double counting in the way in which the budget was presented."
A spokeswoman for the Scottish Government said the 2017-18 draft budget, taken together with the opportunity to raise additional council tax, provided a package of measures that offered additional spending power of £241million.
"In addition to their core grant, all councils will receive their share of £120million for schools, £107million for social care and £111million in additional revenue from reform of council tax bands," she said.
"This means Highland Council will receive their fair share of the core funding plus they will have an extra £4.816million to spend on services as a result of the council tax reforms."
Highland Council will set its budget and council tax rates in February.