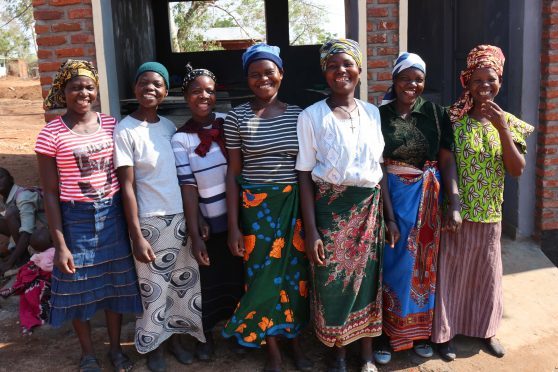 Mary's Meals has grown its global school feeding programme at an unprecedented rate this year.
The charity, which has its base at Dalmally in Argyll, has reached a further 85,000 children with a daily meal in school since the beginning of 2016.
It provides vital support to impoverished communities across four continents, setting up community-run school feeding programmes.
This is aimed to encourage children – who may otherwise be forced to work, beg or forage for food – to come to school and receive a nutritious meal that will help them concentrate on their studies.
Generous donations from supporters, coupled with substantial match funding from the UK Government, saw the grassroots charity welcome more than 100 additional schools in Malawi and Zambia to the programme during 2016.
This comes at a time when Malawi is in a state of emergency following severe floods and drought that destroyed the 2016 harvest and left millions without food for themselves or their families.
During this time of crisis, Mary's Meals is offering a lifeline to 28% of Malawi's primary school population in the form of a daily meal served in school.
Fourteen-year-old Fyness Mdala lives with her grandmother, having lost both of her parents when she was just six. Her grandmother owns a small piece of land, which would usually yield maize, millet and pigeon peas, but this year they harvested nothing.
Fyness said: "My grandmother has been going begging for food. We depend on what she receives from well-wishers and if we can't find any food we go hungry for one or two days. At those times the phala [maize porridge served by Mary's Meals volunteers in school] is the only meal I will eat."
Mary's Meals' founder Magnus MacFarlane-Barrow witnessed the struggles of families first hand – and the difference the programme is bringing to communities – when he visited Malawi recently.
He said: "This last year has brought many challenges as well as constant reminders that the promise of a daily meal in school for hungry children has never been more important.
"Thanks to the incredible efforts of our supporters and volunteers around the world, we have been able to keep our promise to more than a million children already receiving Mary's Meals, while welcoming so many new children to our global family.
"In the months and years ahead, we are determined to maintain that promise to the 1,187,104 children already benefiting and to find ways of reaching even more of the schools waiting in line for Mary's Meals."