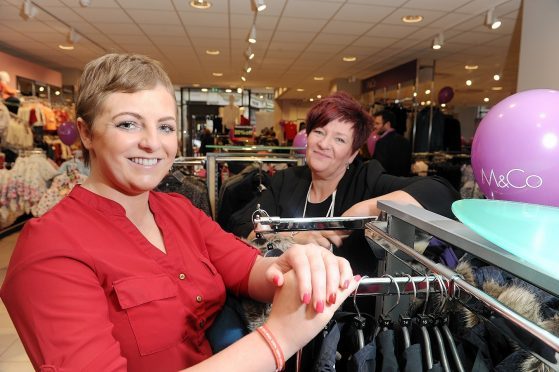 A VIP Hogmanay role tomorrow will crown a rollercoaster year for Highland judo star Stephanie Inglis.
The athlete, who survived an horrific motorcycle crash earlier this year, is due on stage at midnight at the Red Hot Highland Fling in Inverness.
Thrilled at the prospect, she will be accompanied by family and friends, alongside Scots comic Craig Hill who is hosting the extravaganza at the Northern Meeting Park.
The 2014 Commonwealth Games silver medallist has spoken defiantly of her dream to resume her sporting career and reaffirmed her commitment to competing again at the 2022 Games in South Africa.
Medics have been amazed by the progress she has made since the accident, in Vietnam in May, that left her in an induced coma.
Miss Inglis, 28, suffered a smashed skull after her skirt caught in the wheel of a motorcycle taxi, yanking her from the bike onto the road. The English teacher was returning home from work at the time.
While her strength, general fitness and memory have steadily improved, the period between the crash and coming round in an Edinburgh Hospital three weeks later remain a blank.
A provisional date for an operation to implant a protective titanium plate in her skull is set for the end of January at the Western General in Edinburgh.
Inverness firm Enterprise Rent-a-Car are holding a job for her as a trainee manager.
Speaking at her Daviot home yesterday, Miss Inglis thought it was "really cool" to be invited along to the big Hogmanay party.
"I've been making good progress and I'm feeling fine," she said. "There's still a long way to go but I feel like I'm doing well.
"I have a PT trainer that takes me three times a week. I have an occupational therapist that I see twice a week. I have a speech and language therapist once a week. I also see my physio once a week and I have doctor and neuropsychology appointments during the week as well.
"I'm starting to see the difference in the gym with my fitness."
Miss Inglis conceded that the prospect of further surgery was "a wee bit daunting." But her long term aim is to compete in South Africa.
To qualify, she needs to be among Scotland's top seven females in judo.
"For me, that's definitely a realistic option," she said.